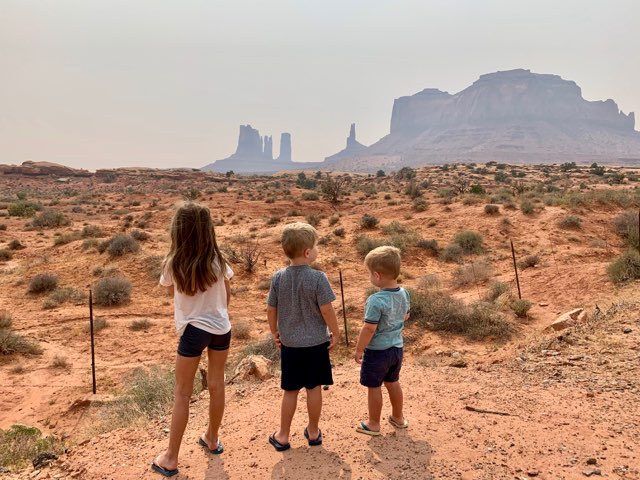 Well, its been awhile.
2020 has been consumed by COVID and fire season here in Southern California and we've mostly quarantined and been keeping our circle small, but these wandering feet couldn't go much longer without an adventure. We've been spending our weekends at the beach and finding new hikes to explore in our area which has been so much fun, but at the end of the day I need to escape. I need to sit among huge mountains and see beautiful canyons. I want to walk along the arches and glaciers that I've read about and seen pictures of.
One thing we love about being in California is the ease of jumping in the car and driving to really amazing destinations. Earlier this summer we camped at Zion National Park, and last year we drove up through Big Sur, Sequoia and Yosemite National Park. Joshua Tree National Park has become an at least once a year adventure that our kids look forward to, to climb on all the rocks 🙂
Enter 2020 and trying to figure out how to do a socially distant adventure with kids 🙂
We just returned home from our two week roadtrip through six national parks.
Josh worked from the road and the kids continued with their distant learning from their laptops. Our trip took us through the Grand Canyon, Arches National Park, Grand Tetons, Yellowstone National Park, Glacier National Park and back down through Bryce Canyon.
We hit the road with three kids, 6, 4 and 2, so that will give you an idea of the level of difficulty our hikes were. Luckily we've done our research and there are some pretty spectacular hikes between 3-6 miles that little kids can enjoy, and we were determined to find them all.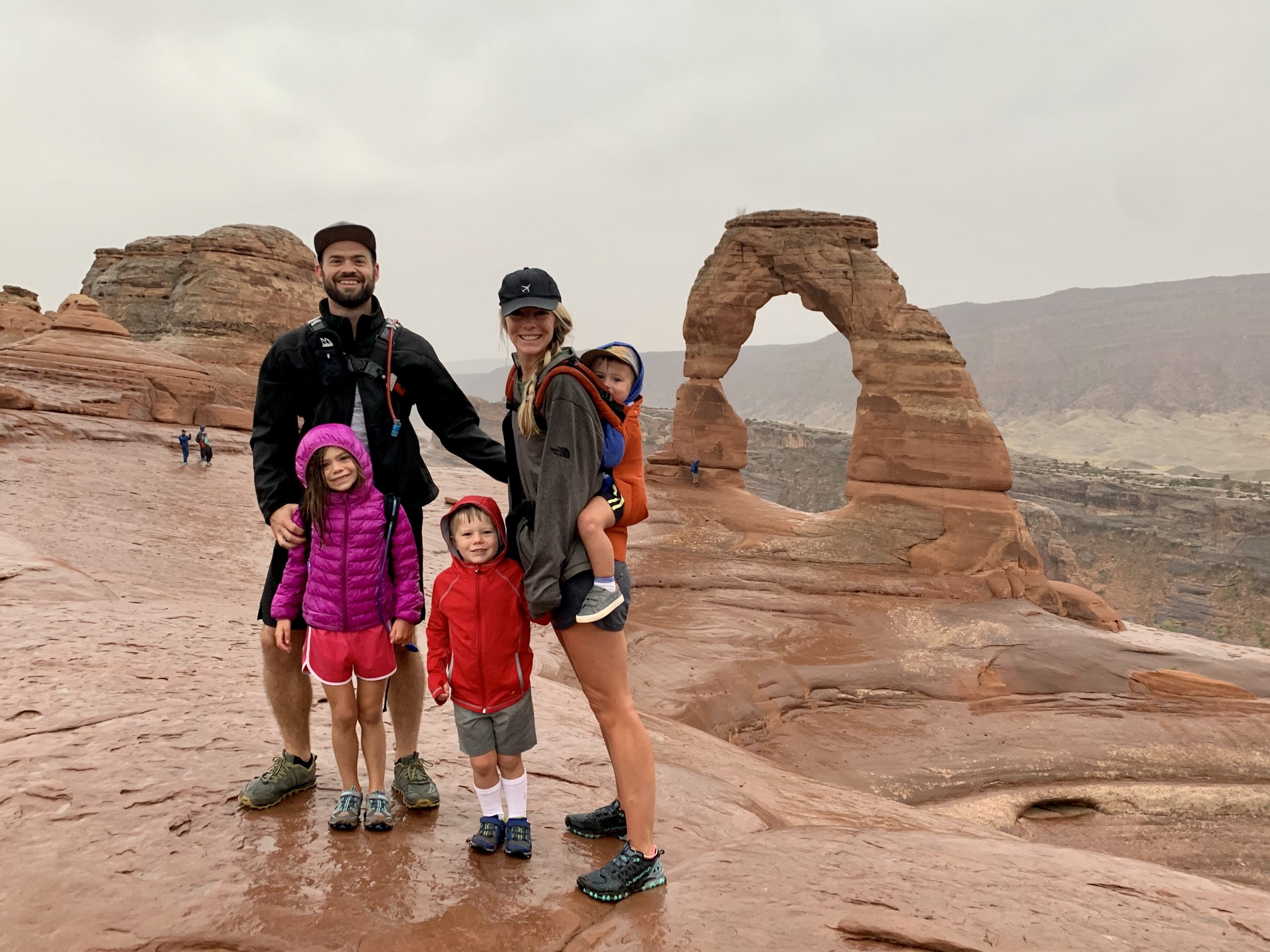 Tips for planning a National Park Roadtrip with young kids:
Set your expectations.
Our number one tip for anyone traveling with kids is set your expectations. Expect your kids to whine and complain and tell you how hungry and bored they are for over 50% of the trip. Would it be family travel if that didn't happen?! Whenever we plan to hike 5 miles, our kids make it three. If we plan on making it back in time for a fun dinner, we end up eating fast food out of the back of our car. Travel teachers our kids to be flexible, but as parents we also need to be prepared for all of our plans to be thrown out the window. If we set our expectations before we leave then we are better able to handle all the changes along the road.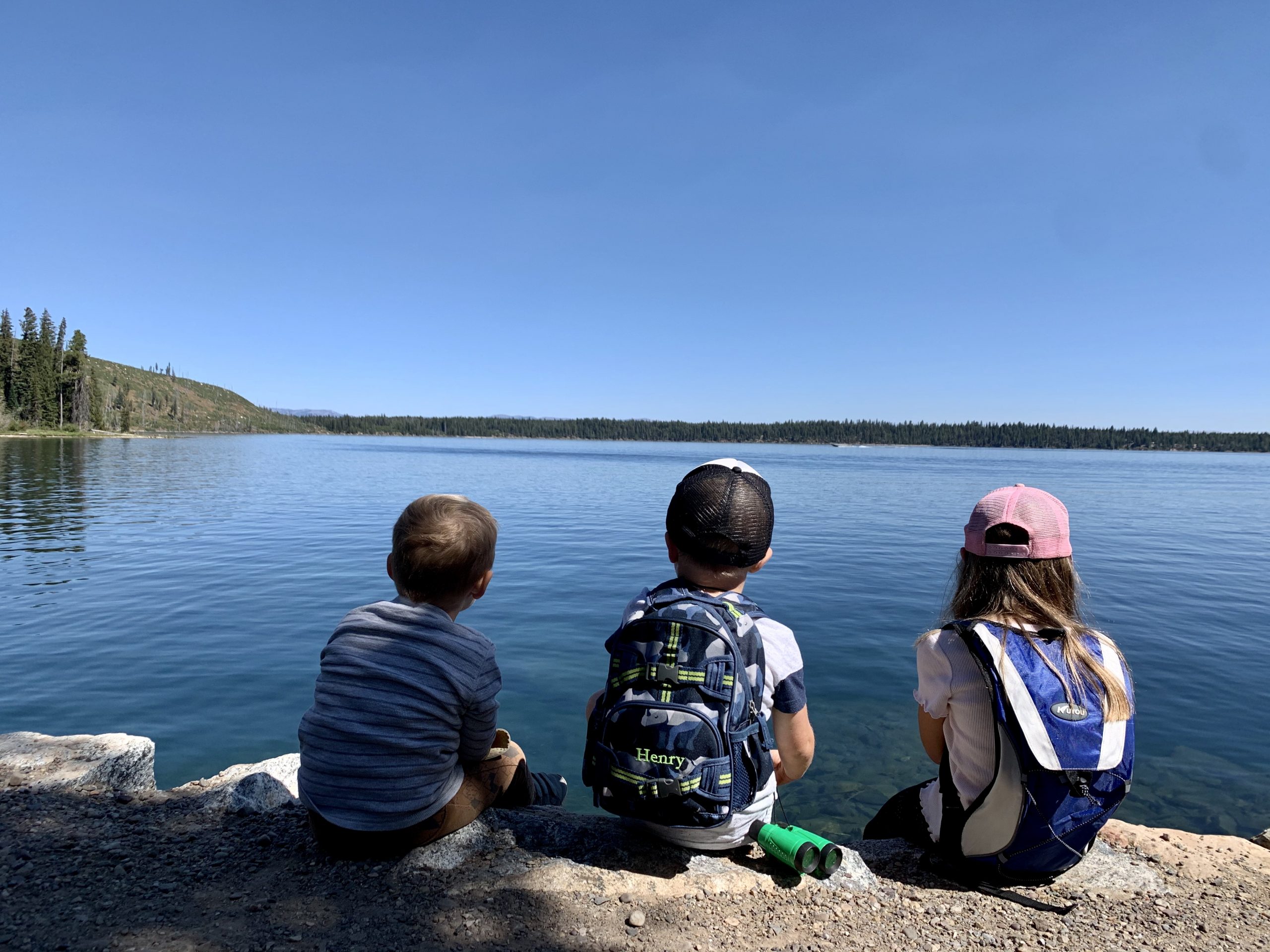 Come prepared with food and water.
Kids somehow seem to always be STARVING and their hangry meter can go from zero to 100 in a blink of an eye. When you're hiking or in the car, an easy way to appease the whining when they are hungry is to have healthy options on hand.
Water is tricky on car trips because the more you drink the more you have to stop. But you also want to make sure your kids stay hydrated on long trips, it's a balancing act. We've found that with the car potty (see next tip below) that we can hand out the water freely knowing we can stop on the side of the road at any time. We also bring along electrolytes for kids and adults so after a long road trip if we feel dehydrated we can add some electrolytes easily and hopefully rehydrate everyone quickly.
On our recent two week trip we brought our cooler and regularly kept it stocked with fresh fruit, vegetables with hummus and protein options like peanut butter and cheese sticks so we always had healthy options, instead of relying on the gas station food when we stopped.
On hikes our big kids have hydration packs they carry on their backs. We've started the new rule if you want to drink water on the hike you carry you're own. It makes hiking move quicker because instead of stopping every few steps when kids are thirsty, opening and closing our water bottles, they can help themselves to the water they are carrying.
We brought pedialyte electrolytes for the kids and Liquid IV's for the adults.
Bring a car potty.
Our saving grace and number one must have on every car trip with young kids is our car potty. Linked below. Gas station restrooms are almost guaranteed to be disgusting and when you're hiking or out in the middle of national parks you can't guarantee there is a bathroom near by. Especially traveling during COVID we've found most bathrooms are still closed along the way.
Confession: I have used the car potty numerous times. Let's just say guys have it way easier when it comes to peeing in nature than us girls do.
I can't even stress how much anxiety this takes away from us by having it in the car. Clean up is simple, there is a bag you tie up, throw it out and move on. Easy Peasy as my 1st grader would say.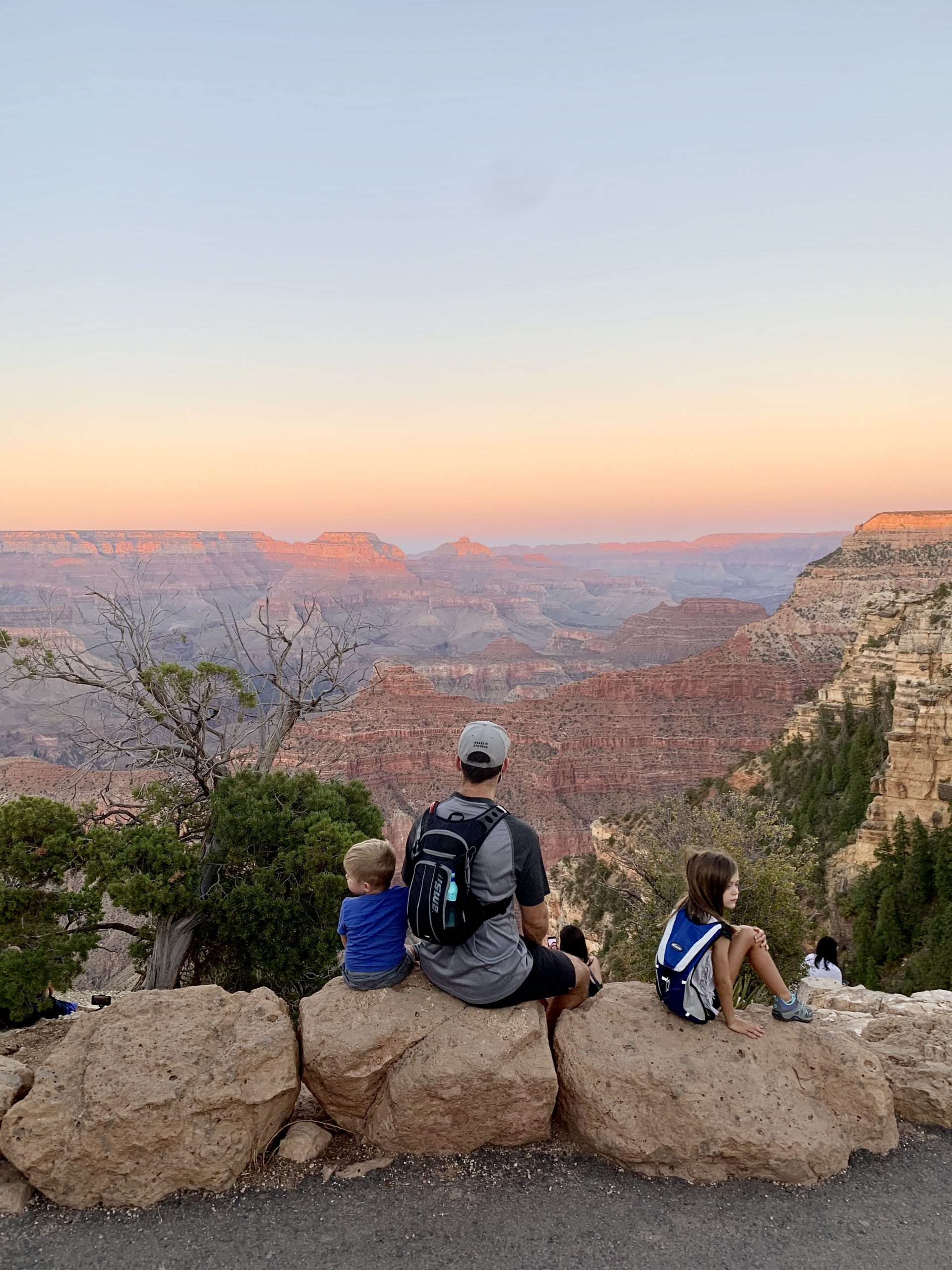 Be slow to pull out iPads.
Save the iPads for when you really need them. Give your kids the opportunity to look out the window and talk to them about the really cool mountains and animals they may be seeing. Save the electronics for when you have a long boring section of the road or are in the 13th hour of the roadtrip. Once you start the ipad it's usually hard to turn them off without some complaining so we hold off as long as possible and bring drawing pads, books to read and try to discuss the different areas we are in with them.
Our list of distractions for kids in cars:
We eat most of our meals in the car which helps time pass while they eat, and we don't have ipads out during meals 🙂
Kid podcasts (we use the Overcast app to download and listen to podcasts)
Books on tape (we start a Spotify playlist of books and let them take turns picking the book)
We play "The Animal Game" and take turns picking an animal and asking questions until someone guesses it.
Pictionary. We have a travel dry erase board we draw pictures on and try to get other family members to guess what's drawn.
We have kid music hour – also followed by adult music hour. We definitely don't listen to all kid music and podcasts all the time, we make sure the kids understand they get to pick the music and then its our turn to pick our music.
We play the "Ask Dad Anything" game. The kids ask Josh any question they can think of and he tries to answer it. If he can't we usually google it and find the answer. This always gets interesting and starts some good conversations!
As we mentioned above, come prepared on roadtrips with pre-made playlists. We have books on tape, podcasts and music playlists usually for everyone in the car pre downloaded and ready. Everyone gets their chance to pick the music in the car. No, your kids don't control the music, you are not forced to listen to wheels on the bus for 15 hours of driving just to keep your kids happy. We use Spotify for our music and books on tape and Overcast for our podcasts.
Pack minimally
When you are stopping in multiple locations and getting in and out of the car, you want your bags organized… and trust me you are going to want less stuff. Especially when you're bringing your own car, you're going to feel like you can shove more in your car because there is space and you aren't limited by a carry on or bag weight limit. Don't fall to that temptation 🙂 Pack what you need with a few extra outfits and leave the rest.
Take time to consider if you really need all 5 pairs of shoes and do your best to bring clothes that are versatile and layer. Especially when we travel with kids we know we aren't typically going to any fancy restaurants so its easy to leave a lot of our nicer clothes/shoes at home.
For two weeks traveling through National Parks here is an overview of our clothing packing list:
7 outfits each/7 underwear/5 socks
2 pajamas
2 pairs of shoes (flip flops and hiking shoes)
1 bathing suit
1 warmer jacket
toiletries
All five of us packed in two carry ons, so we could easily take our bags in and out of the car. We also each had a backpack with distance learning supplies/books and Josh's laptop and work set up. We did laundry once after one week and after all
These 5 tips are just the beginning. They are the basics that help us survive road trips with our kids and make them doable with young kids. After so many adventures our kids are used to the routine. They know what to expect when it comes to eating and drinking on the road. As with anything the more you do it, the better you and your kids will get at loading up the car, minimizing and enjoying roadtrips together!
Leave a comment with more questions you have on roadtrips with little kids I'll be answering more over the next few weeks!