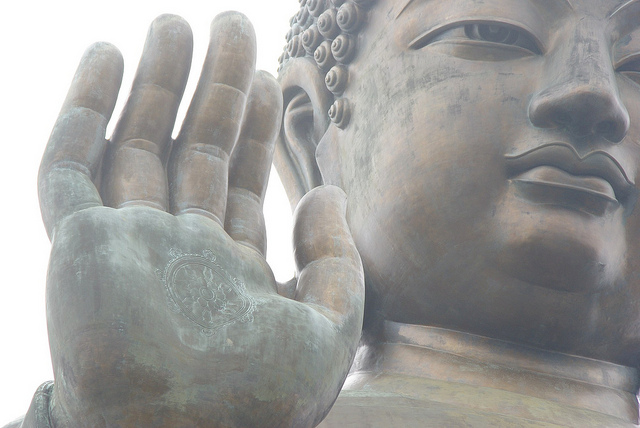 Purchase an Octopus Card
This is my first suggestion for anyone visiting Hong Kong. It makes using the train/bus/ferry much quicker and easier. It is $150 HKD ($19 USD) $50 is a deposit you put down and then load your card with $100. If you return the card within 3 months you are charged $9 HKD ($1.20 USD) and the remainder of the money you did not spend is returned to you.
Take the MTR
Use the great MTR resource online to find the quickest way to get to Tung Chung Station. You swipe your octopus card to go through the turnstile and get on the train. For the MTR, you also swipe when you leave the station at your destination and that is when it will deduct money from the card based on the distance you traveled. For us to get from the Prince Edward Station in Mong Kok to the Tung Chung station it cost $14.1 HKD pp/each way. I am from Chicago and am an avid rider of the El since I don't own a car. The MTR puts the El to shame (sorry Chi-town!) The MTR is spotless, super fast and efficient. It has lights telling you which station you are heading to and even which side to get off at. There is no eating or drinking on any of the public transportation, so there is no trash being left behind. The MTR is a great experience for anyone to get around Hong Kong!
Decide between the gondola and the bus
Once you arrive at the Tung Chung station you have two options to reach the Big Buddha. You can either pay $125 HKD for a round trip gondola ride up to the top, which would be fun on a clear day, but it was especially foggy while we were in Hong Kong. Being budget travelers we opted to pay $17.20 HKD ($2.20 USD) and took the bus. The bus wasn't boring. It was 30-40 minutes taking switchbacks up and down a mountain, while our driver drove much faster than I would ever drive on the tiny roads. It didn't help that I am still not used to cars driving on the left side of the road so around every turn we felt as if we were going head first into them.
Walk up the 268 steps to see the Big Buddha
You have finally reached the former world's tallest outdoor bronze seated Buddha statue (I love the extensive explanation.) Hopefully the weather is in your favor and you can clearly see the statue and the surrounding land. Again, you have two options. You can purchase a vegetarian meal at the monastery and enter the museum portion at the top, or you can walk the stairs and enjoy the statue from outside. We just admired the view.
Hike up to the second highest point in Hong Kong, Lantau Peak
Lantau Peak is the second highest point in Honk Kong and the trailhead is right next to the Big Buddha. If you enjoy hiking this is a great climb to the summit, where the sunrise is a popular destination in the early morning. Allow around 3 hours for a round trip hike to the top. Or if you are like us, you will get halfway up and realize that:
1. It's too foggy to see anything so the summit won't look anything different than the fog you see now.
2. You have a VERY limited number of clothes and if you keep going at the same rate you are going to be doing laundry much sooner than anticipated.
So, you take some great foggy photos and start your descent back to the village to grab one last cup of fried noodles before you leave.
Eat fried noodles and fish balls from the vendor across from Big Buddha
Delicious street vendor fried noodles is what I dream about. I could eat this for breakfast, lunch and dinner and be a happy girl (despite the nutritional value). The vendor across from the Big Buddha looks like this:
Don't leave without grabbing a cup of noodles for 15 HKD ($1.90) and while you are at it I challenge you to try something new. You may not know what you are ordering, you might hate the taste of it…but try it! We had seen everyone around us eating fish balls and to me they didn't look appetizing, but like I said a second ago, I don't care if you THINK you won't like it. So we ordered the fish balls and of course we opted for the spicy ones and then added more chili sauce to complete the flavor and went in for a big bite of fish. To our surprise the first bite wasn't so bad… and the second actually got better! We really enjoyed these – the closest thing I have eaten to compare them to would be a scallop, but less mushy and delicious. Try something new while you are visiting Big Buddha!
There are plenty of other attractions at Ngong Ping 360 such as:
Po Lin Monastery
Shopping in Ngong Ping Village
Walking with Buddha
Monkey's Tale Theater
Get back on the bus/gondola and head home
It's been a long day, probably around 4 – 6 hours if you hiked up to Lantau Peak and spent time walking around the monastery. We took the bus back down for an additional $17 HKD and enjoyed once again winding down a narrow road at lightning speed! I would be nervous to do this at night given how close the buses drive to one another.
This is a great day trip if you are staying in Hong Kong – get your Octopus card and get going! Send me a message if you have any questions!
 Check out our photo essay from a day spent at the Big Buddha