Travelers are often interviewed and asked detailed questions about the who, why, how and how much of their adventures.
For a change, let's have some fun – we will be starting a weekly "would you rather" question for everyone currently traveling or who have a love of travel to answer and laugh at the comments, ideas and possible disagreements with the differences of opinions. With your comment leave the reason for why you support your answer and see if you can convince others. Also leave us ideas for future would you rather questions that you want your friends to struggle to answer!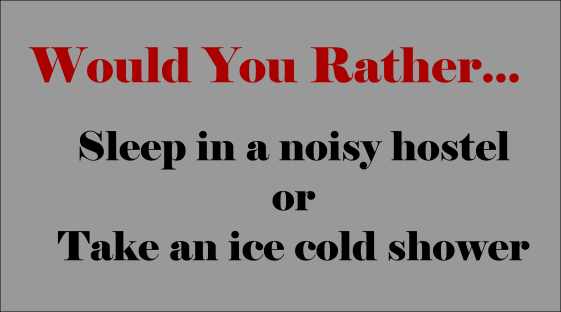 Would You Rather…Sleep in a noisy hostel or Take an ice cold shower?