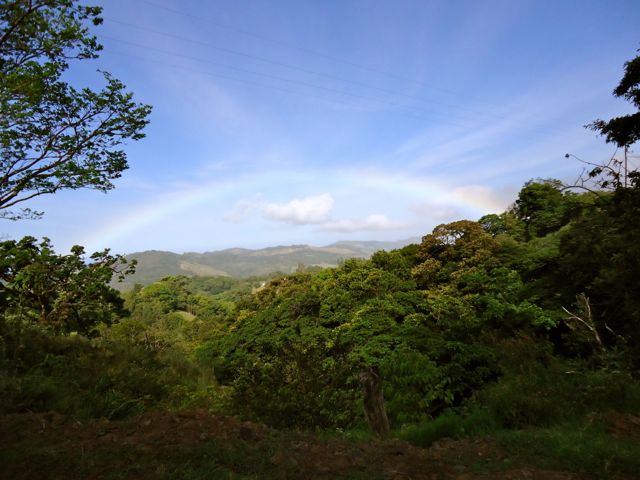 Planning a RTW trip you imagine all of the miracles, breathtaking sights, treks and delicious food you are going to eat. Your mind jumps from country to country with lists of what you want to see and what you imagine each day looking like. When others picture your RTW trip they imagine lions and tigers, Balinese medicine men and the tallest, biggest, smallest of everything spectacular. They eagerly await your next blog post or email outlining everything that you have done since your last update, expecting a rainbow at every turn.
Your actual RTW trip will be a bit more real, still with a rainbow every now and then, but you have to endure the rain to appreciate the rainbow. Every day is an adventure in its own way, but to others who hear about your day it may seem simple and uneventful. With our travels we make waking up and finding a cup of coffee an entire day of fun. We schedule work days and spend them in a guesthouse or internet cafe working on a long list of to-dos and end up meeting locals or other travelers in the most random of places. Showing up in new locations, with no accommodation booked and only a map, turns into a day of spontaneous fun. You don't have big events or tours or out-of-body experiences daily just because you are traveling, but each decision you make and step you take you make the choice to be open to the unknown.
In our world, a rainbow is an adventure, whether good or bad it makes a statement on the day. After our tire went flat in Bali I whispered to Josh, "That was our rainbow for the day." When you travel it's not always easy, so keeping a positive attitude really helps. Looking at a not-so-great situation as an opportunity and an adventure will help you see the rainbow in it. And when you have really great moments like standing in front of a famous temple, or watching the sun set from your balcony over the ocean then you can truly sit back and tell yourself this is why you travel. For those few fantastic rainbow moments amongst some occasional rainy days.