I'm still young. I love that I am still young. I love that I have a loving husband that shares my views on life and is currently side by side with me in search of a lifetime of happiness and freedom to design the life we want to live. We are both still young with plenty of years ahead of us.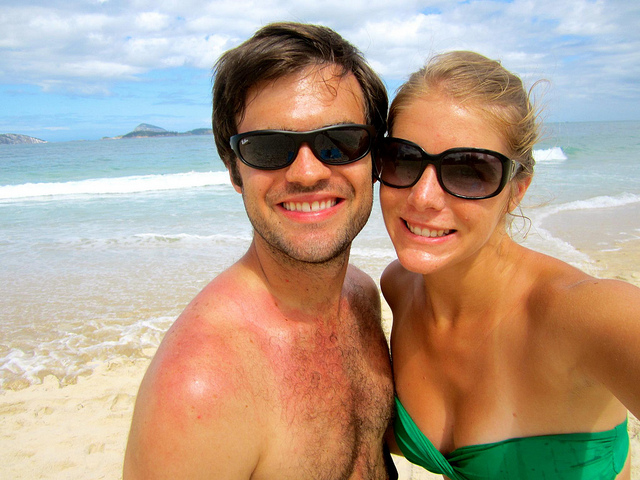 Earlier this year I wrote a post about retiring at age 26. I can hear the eyes rolling now. Not only from the 50+ crowd who have been with the same company for 30 years, but from the 25 – 35 yr olds who are saying, "you didn't even give it a go!" You dropped out at age 26, before you even gave the corporate world a chance. There's a certain way the world works and you are going off-script. Each person secretly hoping I fail so they don't have to question their own efforts and traditional views of work.
We recently watched the documentary I'm Fine, Thanks which we backed on Kickstarter. We enjoyed the film, but were left with a feeling of "Well, duh…" The film hightlights the epidemic of mediocrity that most people have come to accept and the few people who have defied it and insisted on living a fulfilling life. We are currently living exactly what the film espouses, which made it less of a jolt of realization and more of a reaffirmation of our decisions. (We're not nuts!)
If Josh and I succeed with our crazy ideas we have defied the typical rules and possibly jeopardized what keeps so many people comfortable in their own lives. This makes some people feel uncomfortable and threatened. One of my favorite segments in the film discusses this exact issue. I've included two direct quotes below:
"If you want to lose a lot of friends, do some epic sh!$."

– Charlie Gilkey
"It's like when you're a kid and you want to do something you probably shouldn't do. You say, 'well, so and so is doing it' and they say, 'if everyone else jumped off the bridge, would you?'

But the problem is, we grow up and we notice that many of our peers are making the same kind of decisions in terms of their career, in terms of their money, how they think about debt and if we want to do something different, if we want to choose a more unconventional path, then we often encounter resistence, we encounter people who feel threatened by it.

It's almost like those people are asking us the opposite question. It's almost like they're asking, everyone else is jumping off the bridge, why aren't you? You know, what's wrong with you?"

– Chris Guillebeau
I don't think we've lost any friends yet, but this year has been pretty epic. People sacrifice their dreams for a feeling of security and because it's the commonly accepted way to act. On the other hand, we are throwing away that security for the chance to do what we really want.
Back to being young. I get it. I still have a lot to learn, but I don't believe that I have to learn the same way as everyone else. It definitely doesn't have to be done sitting at a desk from 9 – 5. I like to learn from others' experiences and you don't hear many people wishing they would have put in more hours at work, or spent more time away from their family. I won't regret making the leap to try and live an unconventional life.
It isn't about how old you are, you have the same option at every age to take advantage of life. It is not the easy choice, if it was wouldn't we all be living our dreams? A lifestyle designed by you is for the few that are willing to jump, sometimes blindfolded, in hopes of landing—happier—on the other side.
My goal is not to make more money, but it is to live with less. To be happy with less. We want to make enough money to comfortably support us, but our idea of comfort is constantly changing. A big house, a fast car, and a designer granite kitchen will no longer be a requirement.
I don't want to live telling myself I'm fine, I want to be able to honestly say that I am doing great!
I remember the first time that I could say this. I had just left my corporate, suit-wearing out-of-college job and followed my passion for exercise into a career as a personal trainer. This was the first time I felt I could breathe. I was working alongside others who were driven to take care of themselves in order to live a healthier lifestyle. The corporate CEO's that you meet in the business world, I was meeting on a personal level and having real conversations with them about their life and work, while learning how they balance the two. I felt myself making a true impact and could see the changes in the people I worked with. Life wasn't just good, it was great!
When was the last time that you came home 5 days in a row miserable with your day? How often do you need to chug 3 cups of coffee just to keep yourself awake until lunch? How many of your son's baseball games have you missed or your daughter's dance recitals?
Here I am, without a script and encouraging you to join me! One of the most important things I realized is you don't have to hate your job, you don't have to be miserable every day, this is your one chance to enjoy life so stop making excuses and overcome the fear that is holding you back.
… but remember I am young and might not know what I'm talking about ;-)…