On July 21st we hit 180 days on the road.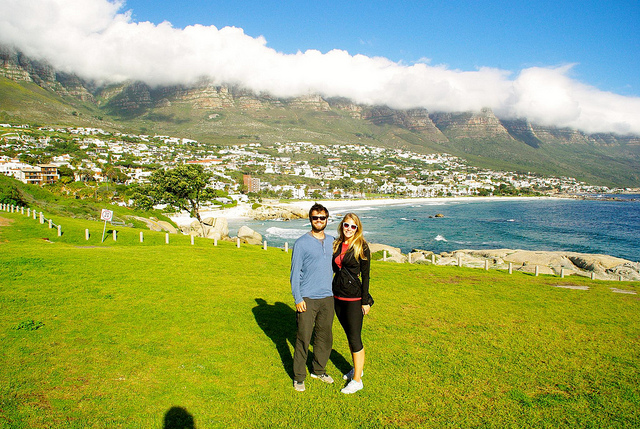 6 months of non-stop travel. There are many travelers out there who have been on the road for years whom we admire, but this 6 month mark feels huge to us.
It might seem like our trip is all fun and games (ok, it kinda is) but when we're not out meeting new people and exploring this wonderful world we're each on the edge of a hostel bed, balancing our laptops on our knees, working. (A guesthouse with a desk triples our productivity.) We're working on the blog, learning new skills and improving ourselves in preparation for our eventual return home.
We have officially caught the bug. Luckily it wasn't a mosquito in Africa, but an illness that will always keep us hungry. We're sick with a desire for an independent life. We've gotten a taste of living life without a "normal job" and have both vowed to fight to keep it this way. Call it the entrepreneurial spirit I grew up with or Josh's big dreams finally becoming a reality.
In these 6 months we have been lucky to meet people who love their job and live their lives big. Not big in a rich and fabulous way, but big in terms of dreams, risk and freedom. Whether they are a teacher turned guesthouse owner or a business woman turned smoothie lady each one made conscious decisions to pursue a new path, a change of course or a retirement (however you want to see it).
We are excited not only for the remainder of the year–hiking Patagonia and Macchu Picchu, diving in the Galapagos and exploring the Peruvian Amazon–but are excited for what's after. Excited, not in an anxious "oh crap what are we going to do next" icky feeling, but an "oh crap we can do anything we want to do and we are confident we can make it happen" feeling.
It's an odd shift where one day you doubt the unconventional lifestyle, due to the fear of success and rejection – while the next day you are chasing after it. The fear hasn't gone away, but through our travels we have become comfortable with fear, change and the unknown. We see the freedom that waits for us at the other end and every day we work towards it we feel a little more free.
Here's to another 5 months of exploring and figuring it all out!