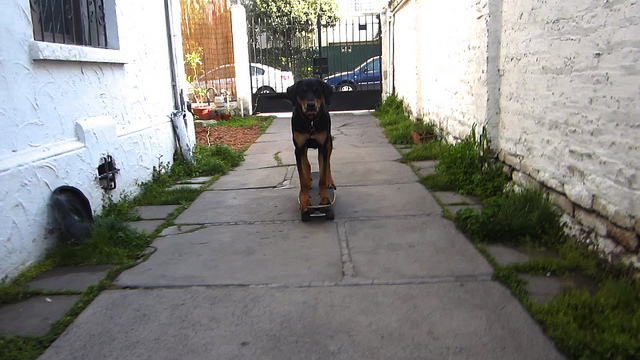 If you read our review yesterday about Castilla Surfista Hostel and thought we were joking – here is video proof!
Jonathan has taught his rescued dog, Duke, to Skateboard. He currently can get on the board himself and push off with his paw in a straight line and skateboard for a good distance if a bone is involved. Now Jonathan is teaching him to turn on the board.
It is amazing as it sounds and worth a trip to visit Duke while in Santiago!
Here is our video (a bit shaky):
Here is Jonathan's video from his website: