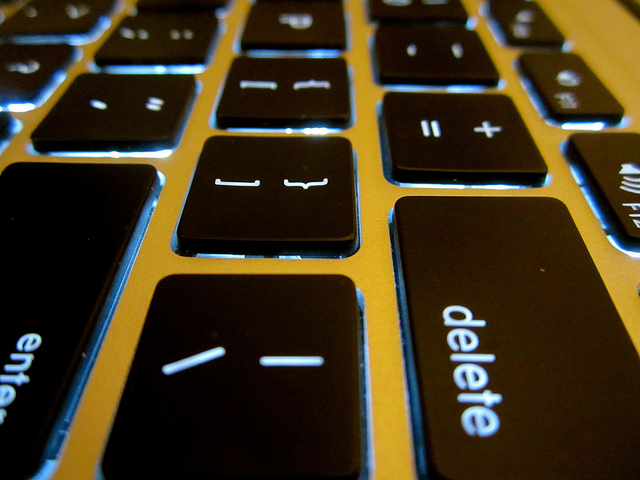 You put yourself out there.
If you've taken the time to start a blog, you are most likely passionate about the subject. The time that goes into running a blog, managing the updates, comments and putting out consistent content is long. Trust me, it becomes a full-time job.
It gets worse if you actually care about the blog. If it isn't just a way to make some extra money, but it is a way that you can express yourself and build relationships with people…it gets personal. Every photo carries memories, every typed word carries experiences and every comment helps spread the word.
The saying goes "if you haven't picked up some enemies along the way, than you aren't standing for anything". The larger your blog gets the more critics you get and the louder they become. This is where you have to grow some thick skin. They will nitpick at your blog and your ideas…looking to tear you down. They find pleasure in finding your spelling errors and incorrect photo caption. Don't let them get to you (I do sometimes).
If you are one of them…get over yourself.
On being a small fish in a big ocean
Don't be overwhelmed by the obscene amount of information on the internet and don't expect to be on top of the charts overnight. Blogs take work and if you are looking to make money, it most likely won't happen. Small blogs can make it big, which is why I love the Internet, but you do have to be willing to put in the work.
Write about what matters to you
Don't stand on the fence. If you have an opinion voice it and do the research to support it. Your voice and your attitude are why your readers continually come back and if you change that to try to keep everyone happy it will be a losing battle. If you turn to current events to draw traffic the passion won't be there and the readers will be as bored as you are writing the posts.
Make a schedule and stick to it
This is one of the most difficult parts of blogging. Continually updating your blog with fresh, interesting content that engages your readers. What I have found easiest is to pick 3 – 4 times per week and commit to getting a new post up. Even just one post a week is all you need as long as you are consistent. Your readers will know when to expect new information and you won't be overwhelmed by trying to post 2x a day (which some people suggest!)
Moral of the story?
Keep writing. Your skill will only improve. Write for yourself and 2 or 3 of your best readers. Don't worry if you have 5 subscribers or 500, just keep writing for those 2 or 3. Write past the naysayers and ignore the critics. Write your funniest thoughts alongside your strongest-held beliefs. Write when you are angry (ok, maybe wait an hour or two to calm down) and write when you are sad. Let your sarcasm show, and most importantly when you press publish…do it with pride!
Do you have your own blog? What is the toughest obstacle you have with writing?