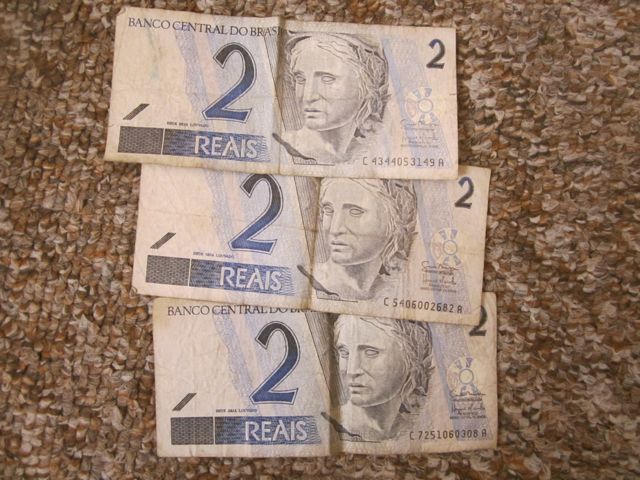 After driving through Africa, and eating in Spain we were ready to head back to the beach in Rio de Janeiro for 12 days. Our budget was set at $80 per day for two people. Just like in our Spain budget, we expected to spend more than our goal average for the trip. As usual, we found an interesting way to keep ourselves under budget, but still ended up going over instead. Our daily expenses (excluding flights) ended up at $71 per day, and our total daily average was $93 per day. The expensive visa and flights drove up the total, which would have been even higher if we didn't save so much on accommodation. Exchange rate: 2.02 BRL = $1 USD (August 2012) Below, you can see a breakdown of our 12 days in Brazil by category:
| CATEGORY | USD ($) |
| --- | --- |
| Lodging | $44.55 |
| Food | $362.76 |
| Misc. | $61.24 |
| Transportation | $48.32 |
| Activities | $58.42 |
| Internet | $0.00 |
| Visas x2 | $281.00 |
| Total Daily Spending | $867.04 |
Budget Notes: (All numbers are only daily spending for two people, items like visas, fees, activities and food can be split in half to get a per person amount. The numbers don't include airfare or other transportation to get to the country.)
Again we found a way to save on lodging, albeit completely by accident. One of Caroline's training clients happened to be in Rio while we were there and let us stay at his beautiful apartment on Ipanema beach. Our only lodging cost was for the only shared dorm night of our entire trip. Expect to pay at a minimum $80 – $100 for a private room.
Food was again our highest cost, even though we received a lot meals for free at the apartment. We couldn't resist the rice and beans, filet mignon sandwiches, fresh fruit juice and acai! We averaged about $30 a day for food.
Transportation includes a great bus to and from the airport ($12/pp) a taxi to Lapa for a night of Samba dancing, and bus fare to Corcovado to see the Christ.
Activities includes entrance to Samba club ($7.5/pp), and admission to the Christ the Redeemer statue ($21/pp).
Miscellaneous was a Brazilian bikini for Care ($20), new flip-flops ($4.50), toiletries ($12), and a gift for our gracious host ($25).
We bought a round-trip flight on Avianca from Sao Paolo to Rio. By trying to keep the flight as close to our international flights as possible, we ended up with a 12 hour layover in Sao Paolo. Try not to do that, as it's a terrible airport. We had planned on staying in Sao Paolo for a few days but the flights worked out for us to just spend the time in Rio.
BUDGET SUMMARY
USD ($)
Daily Spending
$867.04
Flights
$260.53
Total Spending
$1,127.58
Daily Average
$71
Daily Average (All Included)
$93
Rio de Janerio, Brazil Budget Travel Tips
You don't need to go on a tour to see Corcovado (the Christ) just take public transportation to the base of the mountain and hop on the train up to the top. After paying your train ticket you can walk around the top at your own pace.
While there are many expensive restaurants, there are plenty of smaller, local places to eat for cheap. Learn your favorite dishes in Portuguese so you can read the specials. Eat as much rice and beans as you can, it is so good!
The cheapest way to spend your time in Rio is on the beach! All you need is your bathing suit and a towel and you have free entertainment all day. There are more food vendors walking the beach than you can count, so have lunch from one of the friendly guys walking by.