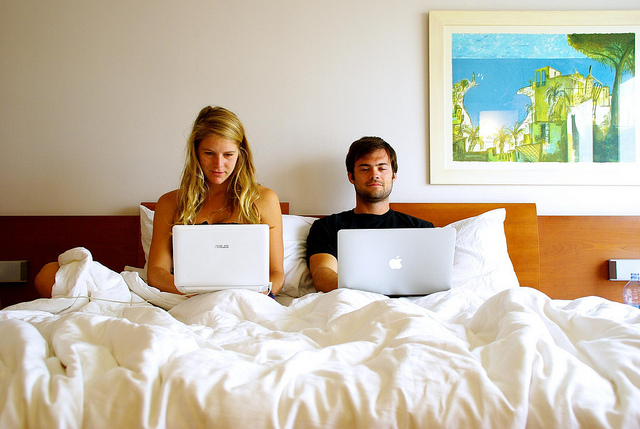 Josh and I have been nomadic for over 13 months now. We travel from place to place with the goal of a location independent lifestyle and supporting ourselves financially on the road. One of the main questions we get is what are you guys always "working on" when you travel.
In our defense, we do work a lot, mainly because we love what we do.
What Are We Working On All the Time?
Caroline is the main writer and co-photographer for our website, Traveling 9 to 5. We reach out to companies throughout our travels and assist them with social media marketing for their company. We do sell advertising on the site, but we try to keep is as unobtrusive as possible (let us know if it makes you angry!), but we gotta eat!
In 2013, Caroline teamed up with the witty Meg Rulli at Landing Standing and launched Sticky Marketing. They are working with entrepreneurs and small businesses to help them gain a competitive advantage and help each companies personality show through their online marketing. Look out for a creative and fun campaign coming out from us soon!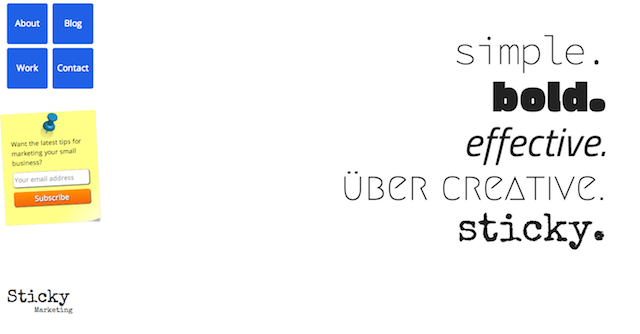 Josh on the other hand is hard at work as a WordPress and front-end web developer. He made this beautiful site here and the Sticky Marketing site shown above. Check out his constantly growing portfolio at Josh Eaton.org. If you or anyone you know needs a new website or custom web development…this is where the magic happens!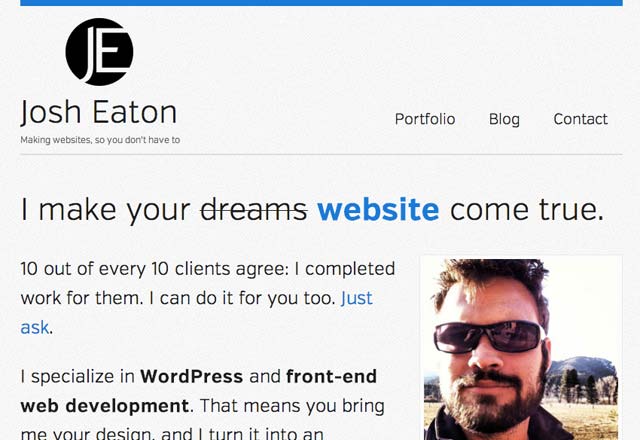 In addition to Traveling 9 to 5, Caroline also manages a bridal inspiration site, Bubbly Bride, which she started over 4 years ago. She helps brides plan their wedding with less stress and more champagne (of course!). When we left on our RTW trip Bubbly Bride took a backseat to our exciting adventures on Traveling 9 to 5, but in 2013 she's back in action!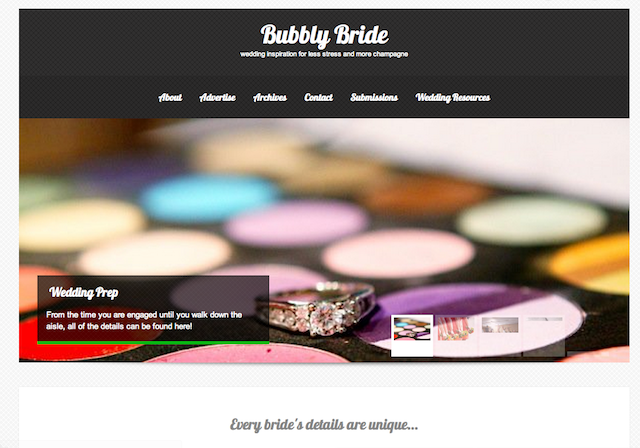 These are only some of the projects we are actively working on, we are excited to share the rest as they are finalized!

How to Work, Travel and Not Go Insane
Everyone has a different system but this is what works for us. We keep it flexible, when we get busy, we work more – when we aren't busy we play more.
We try to keep a weekly schedule of 3 days working, 3 days traveling/exploring and 1 lazy day.
This changes with what city we are traveling through and the amount of time we are in each city. If the city has good Internet we tend to take advantage of that and knock out some hard core work. If we know we are only in a city for 3 days and we have a lot on our list to see, we will probably take a break from work and spend the entire stay in the city exploring.
The lazy day in this equation is key. A lazy day is a non-travel day and a non-work day where you can do whatever you want. You can lay in bed, watch TV, eat lunch for 3 hours, whatever you fancy as long as you take time to recharge your batteries. Most of these days are used to read, relax or play outside. Without this lazy day built-in we found we can quickly get burnt out.
What if You Don't Like to Work on Your Computer All Day?
There is always another option. You can almost always find work to support your travels, whether it be at a local coffee shop, hostel, WWOOFing, housesitting, au pair, or teaching English. Get creative and don't let the excuse of "I don't have enough money" stop you from traveling!
 Do you work while you travel – what are your secrets?