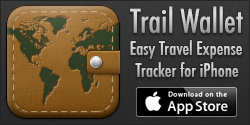 Budgeting is a key skill for any long-term traveler. Keeping track of my budget on a daily basis has been critical to staying on track with my spending.
There are many ways to track your budget:
Carrying around a small pocket notebook
Using a note on your phone
Using a dedicated budget tracking app
I started the year using a small pocket notebook, and after forgetting my pen for the thousandth time, switched to using a note on Care's Android phone. When we were in Spain, I picked up an iPod Touch. Shortly thereafter, Simon and Erin from Never Ending Voyage announced they were working on a travel budget app and it was the answer to my budget tracking prayers.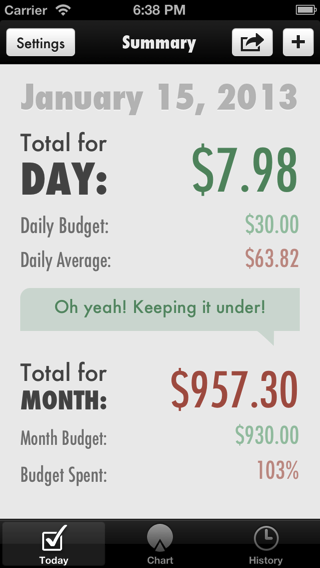 The app has four screens, Today, Chart, History and Add Amount. The Today screen keeps a running total of your daily spending and how you're doing against today's budget and your monthly budget. There is also an option to share your budget progress on Twitter.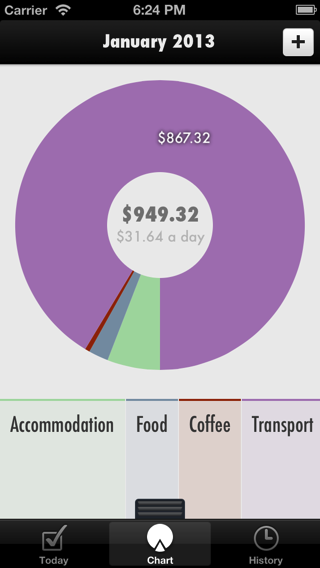 The chart screen shows a pie chart of your spending broken down by your categories, and allowing you to also view past month's data.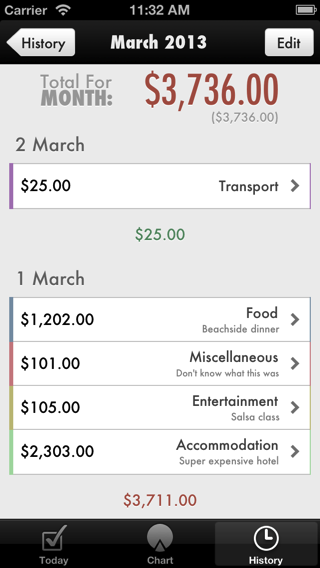 The history screen enables you to view and edit your previous entries, and even email yourself a CSV file of all your data. This makes it really handy if you track your budget in a spreadsheet as you can use the app during the day to track all your expenses and then either use the CSV export or copy them down manually into your spreadsheet at night.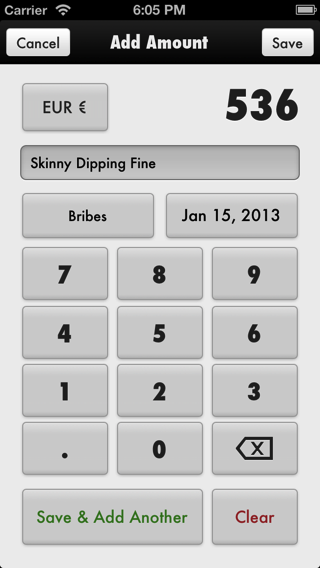 One feature I really like is having the Add Amount screen automatically pop up whenever you open the app. This saves time and effort and lets you quickly input expenses while you're on the go. It handles multiple currencies, allowing you to set your home currency but input all your expenses in the local currency and have it automatically converted.
Simon has been quick to come out with two major updates to the app since its release. He recently added custom categories to the app, which is a welcome feature. The app is also beautifully designed and optimzed for the iPhone 5's larger screen, which makes it a breeze to use.
One thing I would love to be able to do with the app is track my budget by country. I track our budget based on a daily average per country, and am always curious how I'm doing against that budget. The app tracks your progress against a monthly budget based on a daily average you provide in the settings. This isn't a huge deal if your budgets are similar between countries but it may make your stats a bit out of whack. Since I use the app mainly to track the expenses during the day, and enter them into my budget tracking spreadsheet at night it doesn't bother me too much. (Plus, it's possible that this feature might be on its way soon).
Even while we are housesitting, in the same city for the next 3 months, I still use the app on a daily basis to track my expenses and plan to keep doing it into the foreseeable future. Once you start tracking your budget on a daily basis, it becomes a little addicting!