Have you worked with Kettlebells before?
Most hotel gyms have recently added these to their fitness rooms and they are a great way to get a high intensity cardio and strength workout. Make sure you ask a trainer to teach you the proper form, because you can injure your back if you just start swinging away without guidance.
I love kettlebells and I hope you do too! Here is a high intensity 45 minute kettlebell workout for you to knock out this week!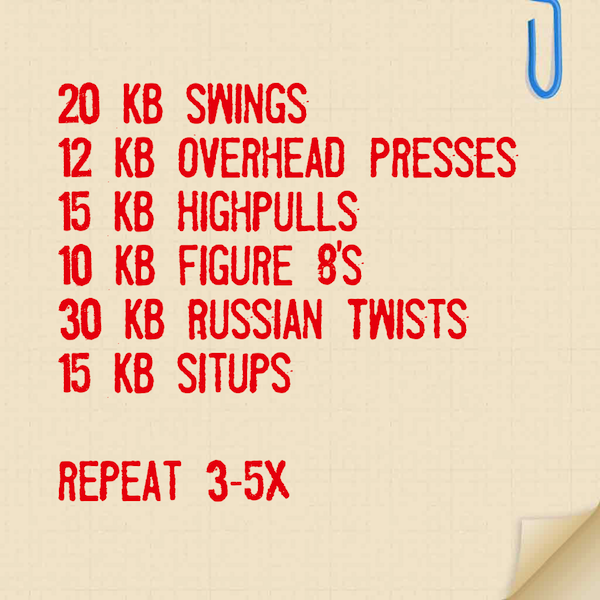 20 KB Swings
12 KB Overhead Presses
15 KB Highpulls
10 KB Figure 8's
30 KB Russian Twists
15 KB Situps
Leave a comment with how your workout went and what type of workout you want to see next! #GetFit