Why is it so hard to maintain our normal fitness and nutrition routines when we start traveling? It's something nearly every traveler struggles with even if you're just heading out for a week of vacation. There will always be a destination to explore, a new food to try, or maybe just the desire to relax and do nothing.
While difficult, it is possible to continue a healthy lifestyle while you're on the road. Read on for my 5 essentials for healthy travel:
1. Water
I would argue the number one problem when we travel is dehydration. Most of us don't drink enough water on a normal basis, so throw in travel days, questionably potable water, and lack of accessible bathrooms leads us to drink even less water.
Carry around a water bottle EVERYWHERE! Get into the habit of constantly drinking and refilling and drinking more. Your energy level will continue to improve and your body will start to crave it.
My favorite water bottle for travel is the Platypus: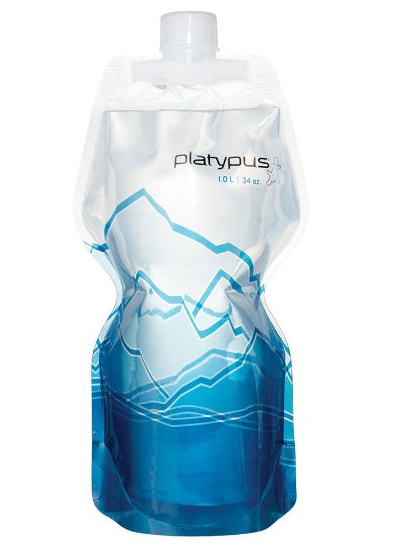 It's collapsible, so when you're finished drinking you can just roll it up and put it in your bag. It weighs nothing and is reusable so you aren't adding to the plastic waste in each country (if you have access to safe drinking water to refill). Josh thought this was an unnecessary purchase but after a few months of travel, he wished he had one of his own!
2. Fruit
I never leave home without fruit. It's the perfect snack and an essential to have around for emergencies. Apples and bananas are two examples of easy ways to keep a nutritious snack in your bag when hunger hits. You can pick up fruit at any market around the world at a relatively cheap price. If you plan ahead, there is no excuse for eating crap food because you are "starving".
If your experience with fruit doesn't go beyond "whatever is on sale at the grocery store" or a processed fruit cup, you're in for a treat in Southeast Asia or South America. Do not miss the abundance of fruit available at the markets!
3. Tennis Shoes
If you don't have them with you, you won't work out. Always travel with your tennis shoes and don't let them gather dust in your backpack. The easiest and cheapest form of exercise is tying up your tennis shoes and exploring the great outdoors. The best way to see a city is always on foot! If you aren't already a runner, start slow and go for long walks. Slowly start increasing your speed and push yourself to get your heart working harder each time.
Even if you're not going to run, walk everywhere. We usually made it our personal challenge to avoid taking transportation at all cost. Sometimes you can't avoid taking a train or bus, but I can count on two hands the number of times we had to take a taxi on our trip, walking gets you exercise, exploration and fun!
4. Sleep
Changing time zones, red-eye flights and noisy hotels will leave you drained and exhausted without sleep. If you don't shut down and get some beauty sleep you will be cranky and irritated. Coffee is not the solution and Red Bull will just make it worse. Sleep is essential for all travelers to have the energy to explore, patience to engage the culture and keep your body functioning at its best.
5. Determination
If you aren't determined, temptation will win every time. You can read "healthy travel tips" and gather up the best gear and food suggestions in your backpack, but at the end of the day if you aren't determined to live healthy, none of it matters. A healthy routine is defined by you. I could guess that you already know the right foods to avoid and how to portion your meals out, you simply aren't doing it. When you travel you have to be more determined than ever to succeed.
In conclusion?
Drink water.
Eat fruit.
Pack your tennis shoes.
Get sleep.
Be Determined.
How do you stay healthy on the road?