The Galapagos Islands are known for their vast wildlife, both under sea and on land. The National Park has done an incredible job of preserving these islands and a vacation here is a treat for all ages, families and activity levels to visit. You can enjoy a luxury cruise for a week, where everything will be planned out for you, or stay on one of the islands in a local bed and breakfast and adventure out on day trips to the different islands.
No matter where you go, or how you choose to vacation one thing will always be true, the Galapagos Sea Lions will be everywhere. We quickly fell in love with the massive, loud, lovable animals! Here is a photo essay of a few places you will find them!
They will be sleeping EVERYWHERE!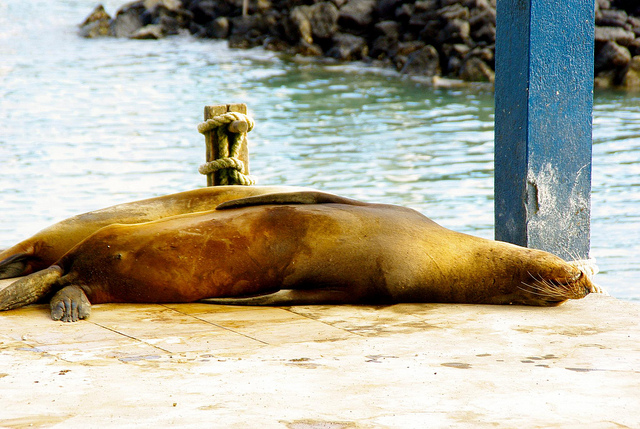 When you hear them talk to each other it sounds like the morning after a big fraternity party – a chorus of people throwing up. Don't believe me? Go visit for yourself!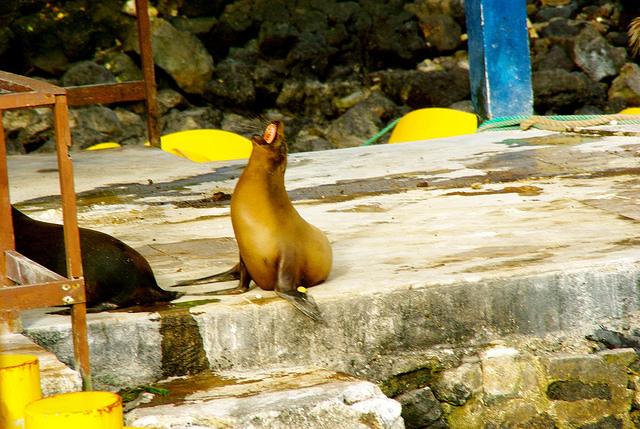 Good luck finding an open bench, it's one of their favorite lounging spots.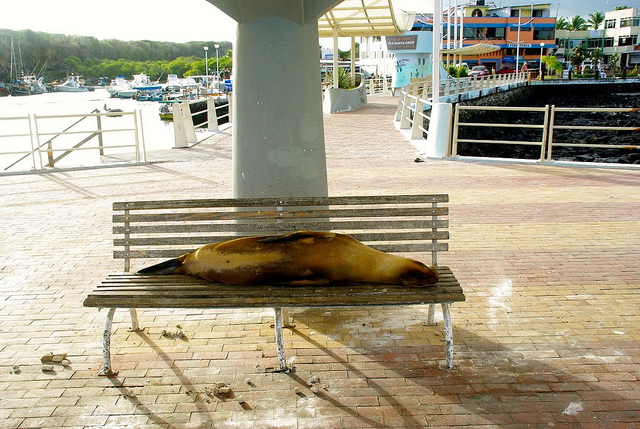 Our favorite memories surround snorkeling with the sea lions. They are the most playful animals we have ever been around!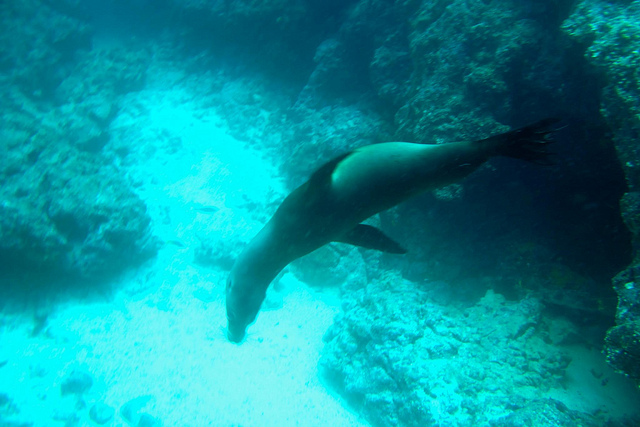 A kiss goodbye before she goes for a quick swim.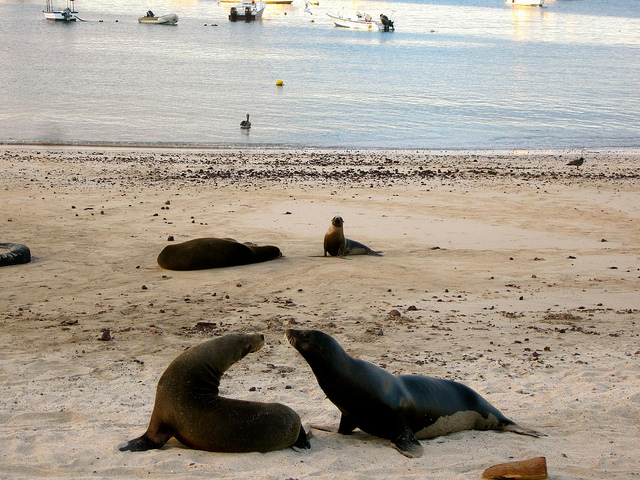 Especially at night they will lay around the pavements, walkways and benches, make sure you watch your step!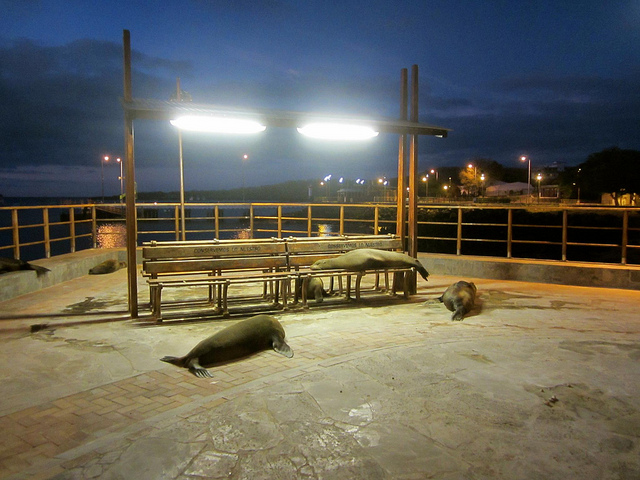 The live in groups, make sure you know where the dominant male is – and don't get too close or he will come after you!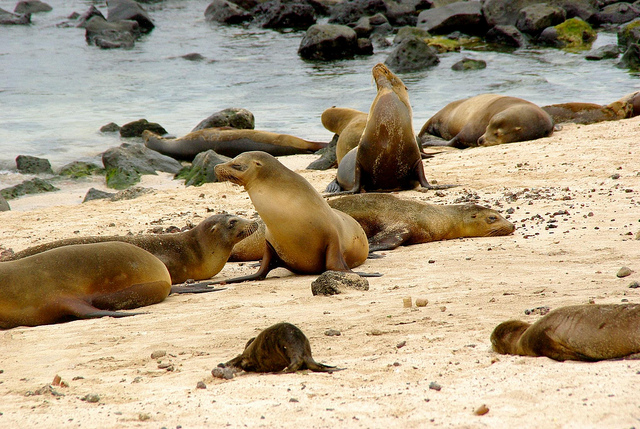 You have to step over them when they are blocking walkways.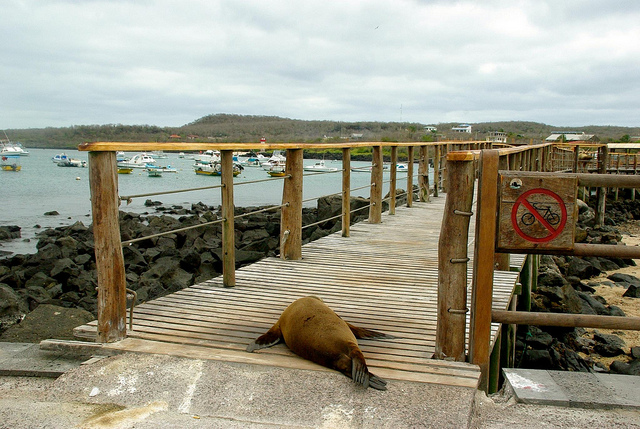 We found them sleeping inside the children's slide.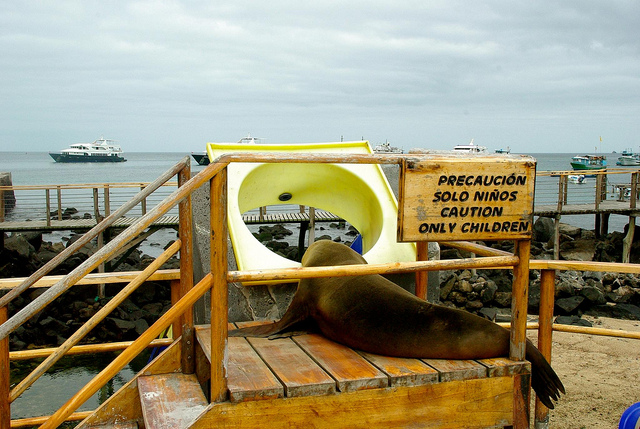 We joined them on the beach for an afternoon nap.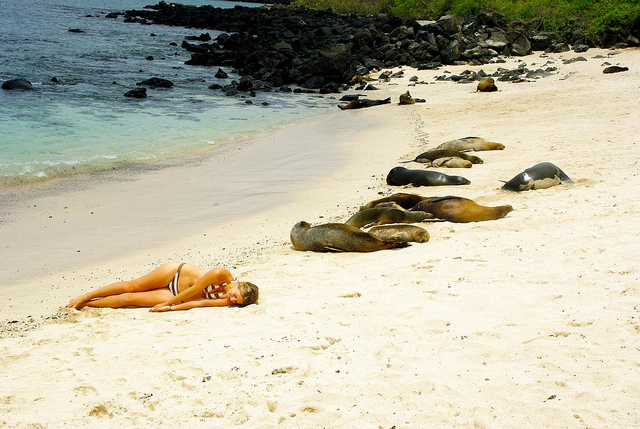 If you aren't paying attention, they will sneak up behind you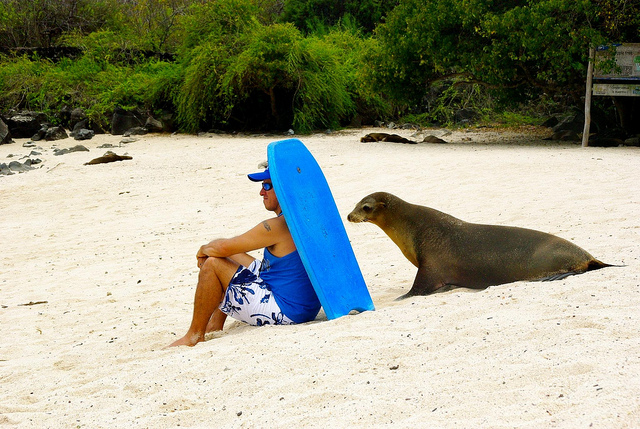 They pose for beautiful photos as they climb back into the unbelievable blue water of the Galapagos!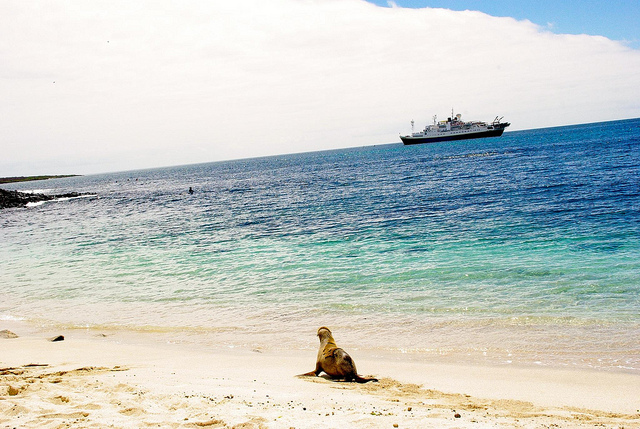 They climb up on boats for a nap.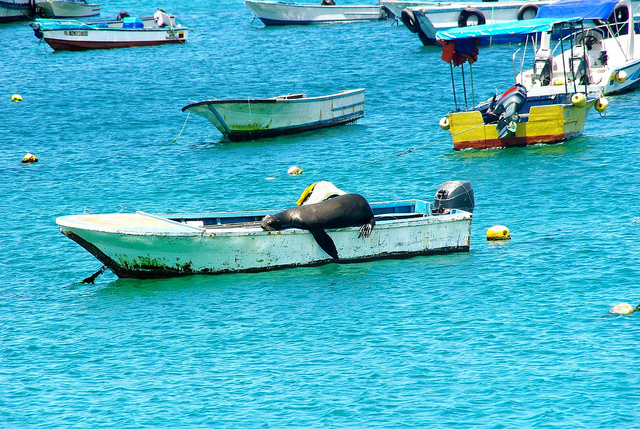 They look up at you with beautiful eyes… we love these animals!!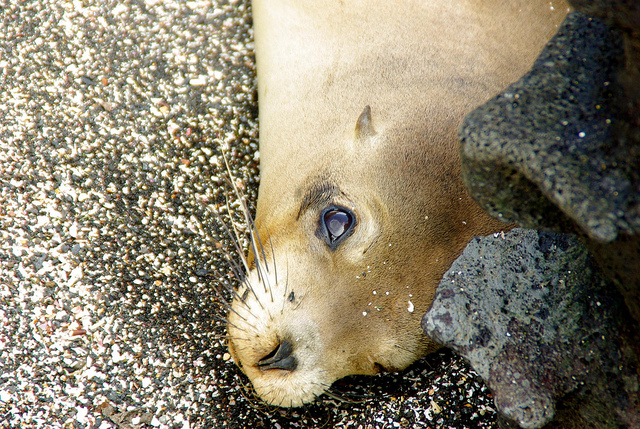 If you haven't been to the Galapagos – book your ticket now! These islands will entice you and make you fall in love with them. It's paradise at it's finest!