If you've followed along with us over the years you might have seen our series on How to Write a Better Story for Your Life. A big inspiration for both Josh and I, was the book A Million Miles in a Thousand Years: How I Learned to Live a Better Story. Donald Miller looks at his life and realizes it isn't an interesting one to tell, or one he is proud of. He starts making changes to make it a better story that people would want to read about.
Traveling 9 to 5 aims to inspire you to write a better story. Our story involves a lot of travel because that's what excites us, but yours will most likely involve something completely different. Yes, we're a travel blog and of course we think traveling is one of the best educations, experiences and life-changing activities…but that doesn't mean it's for everyone. Life doesn't slow down, don't be passive or settle for an OK life, make it one that you can look back on and be proud to tell your stories to the next generation.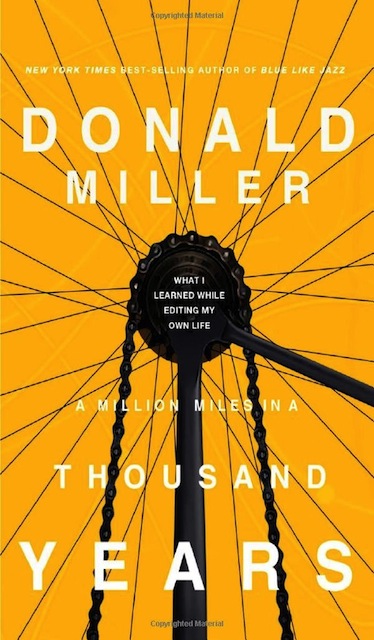 Here Are Our 10 Favorite Donald Miller Quotes
"And once you live a good story, you get a taste for a kind of meaning in life, and you can't go back to being normal; you can't go back to meaningless scenes stitched together by the forgettable thread of wasted time."
"When something happens to you, you have two choices in how to deal with it. You can either get bitter, or get better."
"People get stuck, thinking they are one kind of person, but they aren't … The human body essentially recreates itself every six months. Nearly every cell of hair and skin and bone dies and another is directed to its former place. You are not who you were in February."
"The most often repeated commandment in the Bible is 'Do not fear.' It's in there over two hundred times. That means a couple of things, if you think about it. It means we are going to be afraid, and it means we shouldn't let fear boss us around. Before I realized we were supposed to fight fear, I thought of fear as a subtle suggestion in our subconscious designed to keep us safe, or more important, keep us from getting humiliated. And I guess it serves that purpose. But fear isn't only a guide to keep us safe; it's also a manipulative emotion that can trick us into living a boring life."
"I've wondered, though, if one of the reasons we fail to acknowledge the brilliance of life is because we don't want the responsibility inherent in the acknowledgment. We don't want to be characters in a story because characters have to move and breathe and face conflict with courage. And if life isn't remarkable, then we don't have to do any of that; we can be unwilling victims instead of grateful participants."
"If you watched a movie about a guy who wanted a Volvo and worked for years to get it, you wouldn't cry at the end when he drove off the lot, testing the windshield wipers. You wouldn't tell your friends you saw a beautiful movie or go home and put a record on to think about the story you'd seen. The truth is, you wouldn't remember that movie a week later, except you'd feel robbed and want your money back. Nobody cries at the end of a movie about a guy who wants a Volvo.
"I think this is when most people give up on their stories. They come out of college wanting to change the world, wanting to get married, wanting to have kids and change the way people buy office supplies. But they get into the middle and discover it was harder than they thought. They can't see the distant shore anymore, and they wonder if their paddling is moving them forward. None of the trees behind them are getting smaller and none of the trees ahead are getting bigger. They take it out on their spouses, and they go looking for an easier story."
"What I'm saying is I think life is staggering and we're just used to it. We all are like spoiled children no longer impressed with the gifts we're given—it's just another sunset, just another rainstorm moving in over the mountain, just another child being born, just another funeral."
"Where there is an absence of story, or perhaps a bad story, a good storyteller walks in and changes reality. He doesn't critique the existing story, or lament about his boredom, like a critic. He just tells something different and invites other people into the new story he is telling."
"I kept imagining these people, just living their daily lives, and then having them suddenly ended in unjust tragedy. When we watch the news, we grieve all of this, but when we go to the movies, we want more of it. Somehow we realize that great stories are told in conflict, but we are unwilling to embrace the potential greatness of the story we are actually in. We think God is unjust, rather than a master storyteller."
Tempted to read the book yet? What's a book that has inspired you? Leave it in the comments so we can add it to our reading list!