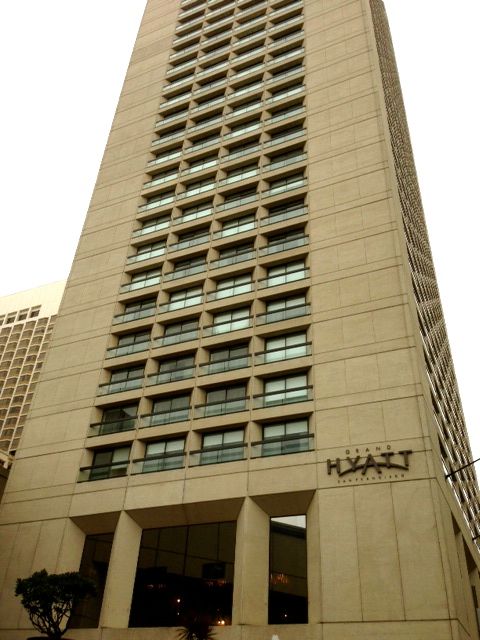 You might already know this, but my first job out of college was in sales at the Hyatt Regency in Chicago. When we aren't searching for the most unique bed and breakfast in the city my heart usually returns to where I started. While in San Francisco for WordCamp SF, we recently stayed in the Grand Hyatt San Francisco at Union Square and were impressed with their recent renovations, friendly staff and awesome location.
If you travel to big cities often you will agree that most big city chain hotels aren't usually much to write home about. Properties in big cities like San Francisco are so busy, that the hotel doesn't see the need to renovate since the rooms will fill up, despite dumping a lot of money into them to make them look good. Grand Hyatt on the other hand just renovated and fully re-designed the property, making it one of the hotels you won't want to miss while in SF.
Not only did we enjoy the Grand Hyatt vibe, but the service was warm, approachable and friendly (how often do you say that about a big name hotel?)
We had a long trip to San Francisco, including an overnight flight, long layover, flight, long layover…you get the gist. We arrived at the hotel after our red eye (both with very red eyes) and within minutes, without hesitation the front desk had checked us into our room and handed us keys AT 8 AM! We gratefully climbed into bed, put down the room darkening shades and got a quick power nap before adventuring out into the city! Thank you Hyatt!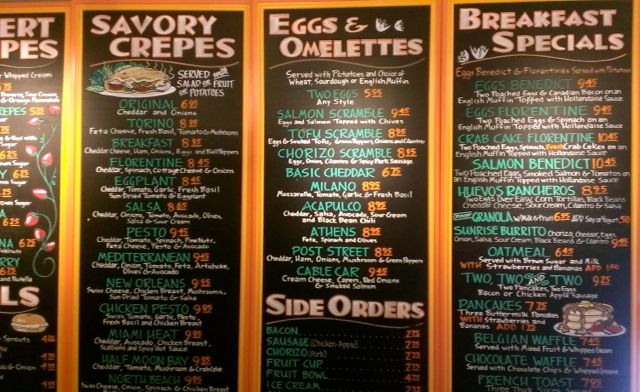 After waking up we of course needed our caffeine fix for the day and ended up wandering down to a cute (and delicious) cafe called Honey Honey. The line was out the door which is obviously a good sign but we had no trouble ordering and grabbing a table.
We've only been to San Francisco a few times now, but Union Square is one of our favorite places to stay. The location is central to Golden Gate Bridge, Fisherman's Wharf, The Ferry Building and The Mission – which is the radius of where we usually end up exploring.
Despite our love of food all over San Francisco, the first night we were curious to experience dinner at OneUP, the Hyatt's new restaurant and lounge. We knew the ambiance looked awesome, but we wanted to judge the food for ourselves. We started with a glass of wine, off of their super-tech-savvy iPad wine menu. Josh ordered a new cabernet that was recommended and it was delicious! They had a new BLTA flatbread (bacon, lettuce, tomato and avocado) and since Josh loves bacon, and I love avocado we couldn't go wrong. I ordered the salmon and Josh had the Grilled Wagyu Skirt Steak for our entrees and both were quite appetizing.
As usual, I don't visit a hotel without getting in a sweaty workout at the gym. The Grand Hyatt's gym was on the 46th floor and as you ran you overlooked the city. What I loved most was the treadmills allowed you to pick a destination (I chose New Zealand) and as you ran, it virtually ran with you taking you on a tour of the popular areas in that destination. This might be old hat for most people, but I found it pretty darn entertaining during my run! The stretch area is right in front of the elevators which made it slightly awkward as people waited for the elevator and I finished up with some ab exercises – but you have to use the space you've got!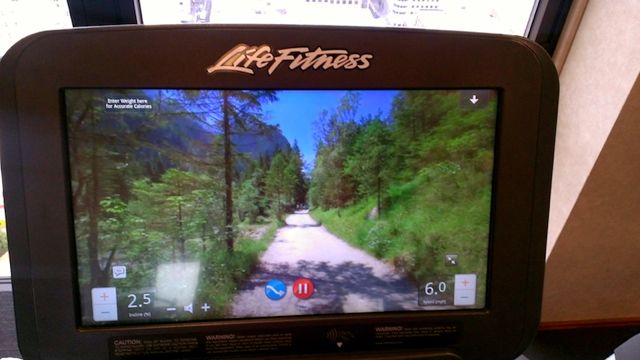 I was talking to one of the staff and found out that the Grand Hyatt in San Francisco is a beta hotel that tests new concepts to increase their guests experience. For example, they are currently testing a quiet floor. If you want to guarantee that your neighbors are quiet, you can request to be put on the quiet floor and you won't accidentally get stuck near a wedding block staying up till all hours of the night. I personally thought this was a great idea for business travelers who need guaranteed sleep.
Another great story is how they put out a water bottle refill station in the lobby to see if anyone would use it, within a week they were refilling the station 4 – 5 times a day. They quickly decided that the guests liked the idea and installed them on every floor. These types of trends pick up across all Hyatt hotels, but they test them first here in San Francisco!
And no, we didn't spend all of our time in the hotel, we were mostly out and about in the city (well, Josh was at the conference, but I was out and about!) I had yet to see the painted ladies, Ghirardelli Square or ride a cable car! (I KNOW!). So I walked, ran and ate my way all over San Francisco. Be on the lookout for a new fitness series I have coming out involving traveling, sightseeing and your tennis shoes!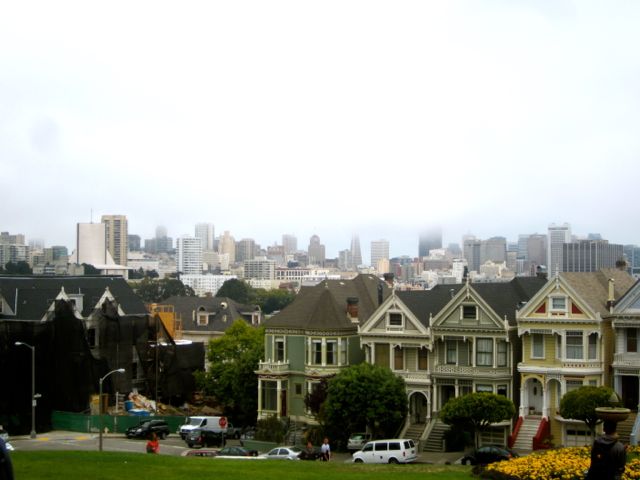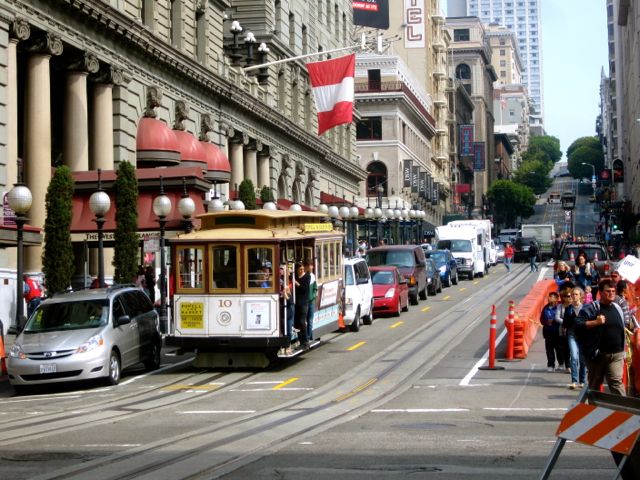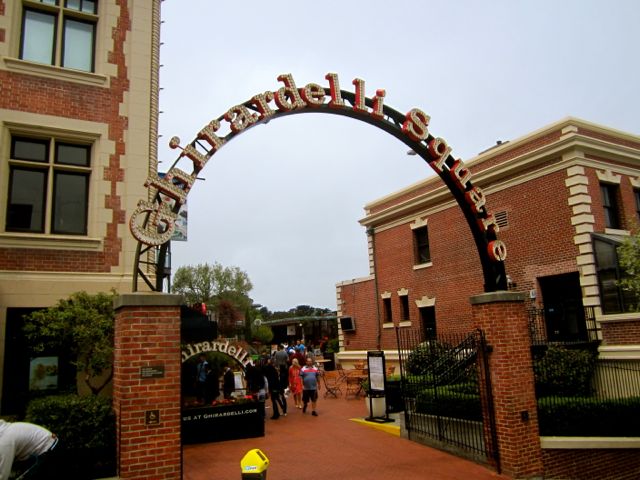 Thanks to the Grand Hyatt for partially sponsoring our stay in San Francisco.