Let's get our fitness on today and start the weekend out right. No matter where you are in the world you can complete this bodyweight workout. Put some upbeat music on, go at your own pace and as always have fun!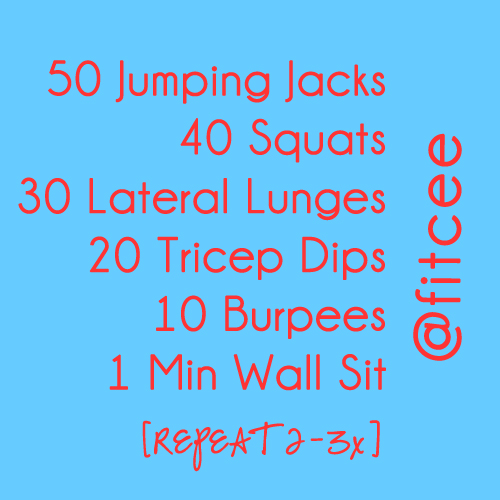 Todays Bodyweight Travel Workout is:
50 Jumping Jacks
40 Squats
30 Lateral Lunges
20 Tricep Dips
10 burpees
1 Minute Wall Sit
Let me know how the workout goes and Enjoy!
Don't forget to check out our other Travel Workouts!