The Grand Lucayan is located on Grand Bahama Island, the northernmost island in the Bahamas and the closest major island to the United States. For our most recent babymoon Josh and I wanted easy. We wanted a big resort where we could lounge by the pool, eat in walking distance and take long walks on the beach. I've mentioned before some trips are for exploring and some are meant for relaxing. This was one of those do nothing and don't feel bad about it types of trips.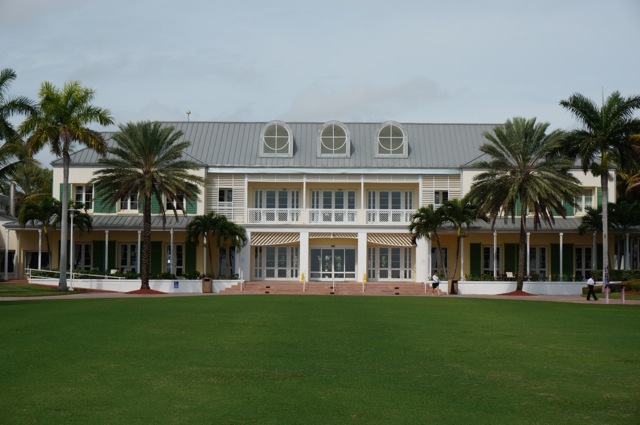 First, what is a Babymoon?
For those of you who missed the previous announcement, you can catch up. Babymoons are for parents or soon to be parents, who want a last trip before baby, with just the two of them. A chance to spoil yourself and spend time as a couple. Some look at it as a last trip before their life drastically changes.
We know there will be big changes in our future, but 'last trip' doesn't play into our plans. We are heading to Florida next month and are working on taking baby E on their first beach trip at 3 months later this year.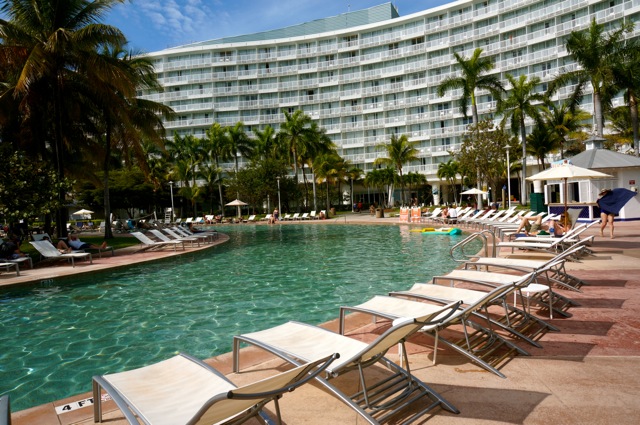 So, What did we do on our babymoon?
You know those sunny beach vacations you dream of? We didn't really get that. Since you can't control the weather, we ended up getting clouds and rain for 80% of the week.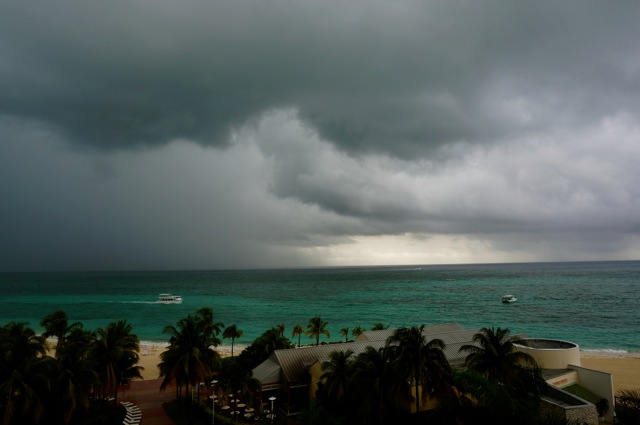 Luckily there was plenty to keep us busy at the resort
We enjoyed their gym every morning.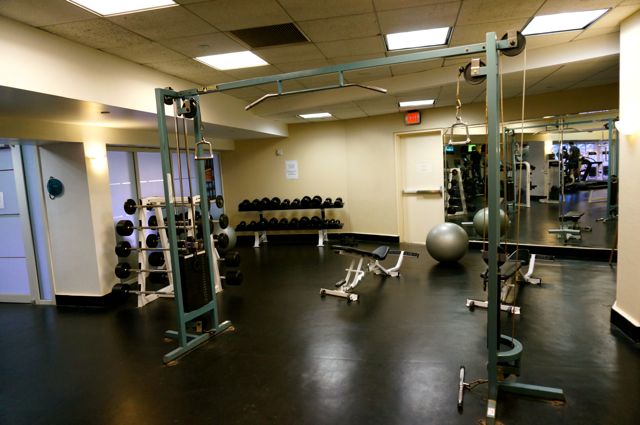 Plenty of intense chess games.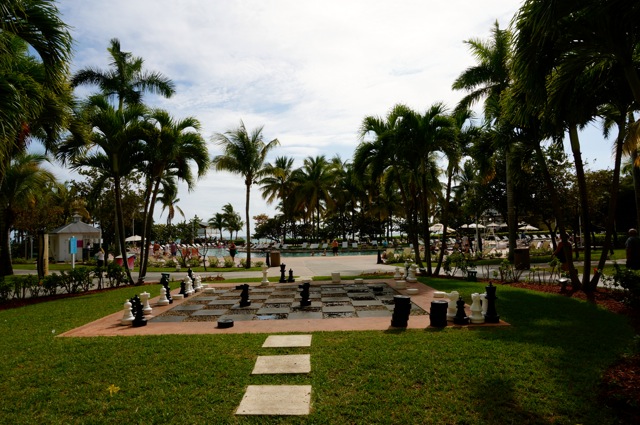 Ping Pong.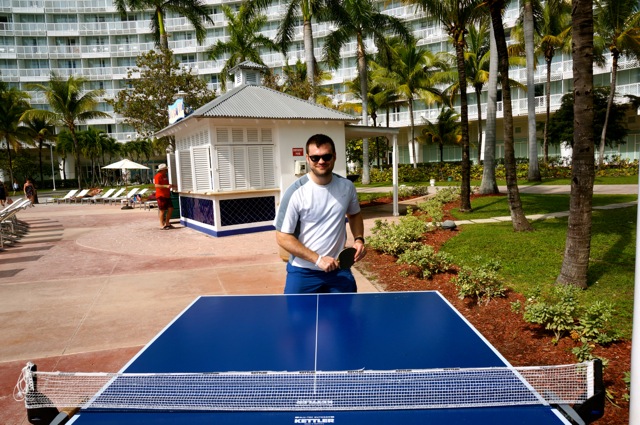 coffee drinking while watching the clouds move by.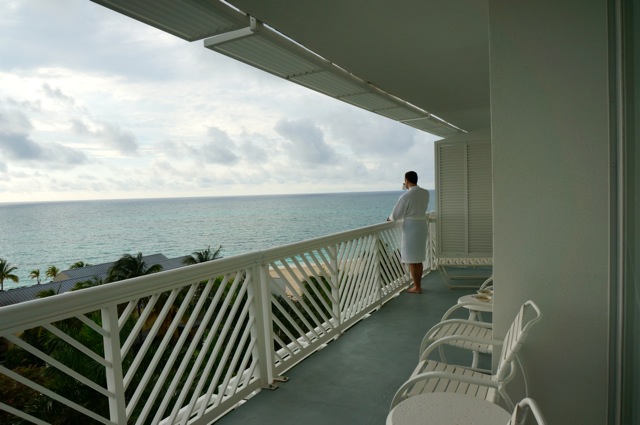 and most importantly, if you get up at the right time, beautiful sunrises.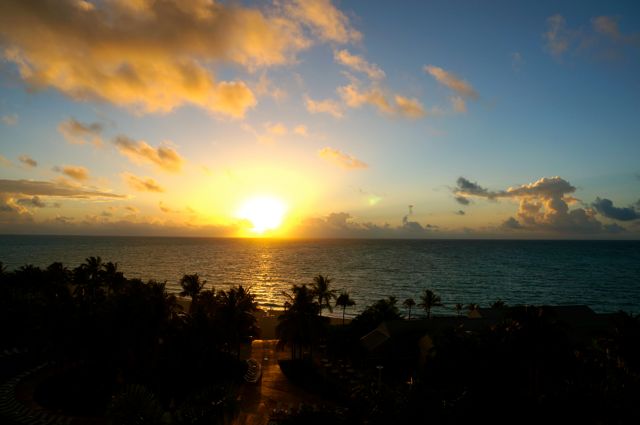 It wasn't all grey, let's talk about the sunny parts (a.k.a Pooltime)
When the sun was shining, the resort came back to life as everyone grabbed their towel and found a lounge chair by one of the many pool areas. There was always a lot of people out and about, but the resort never felt crowded, and the pools never felt too busy.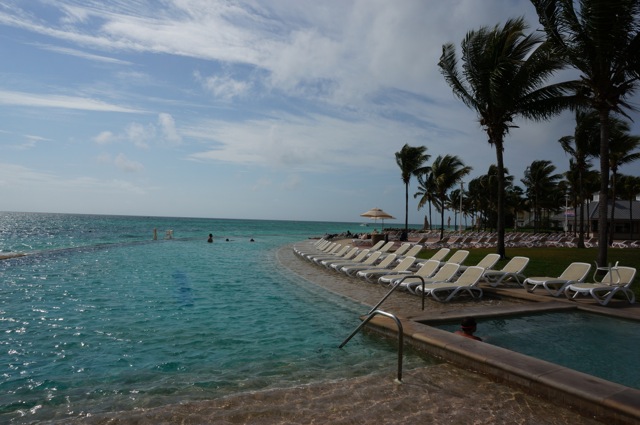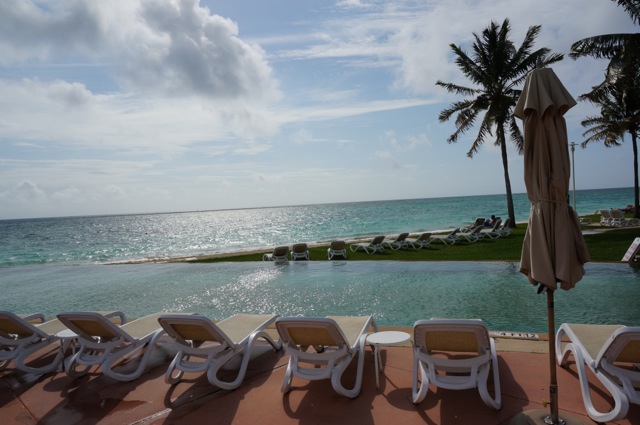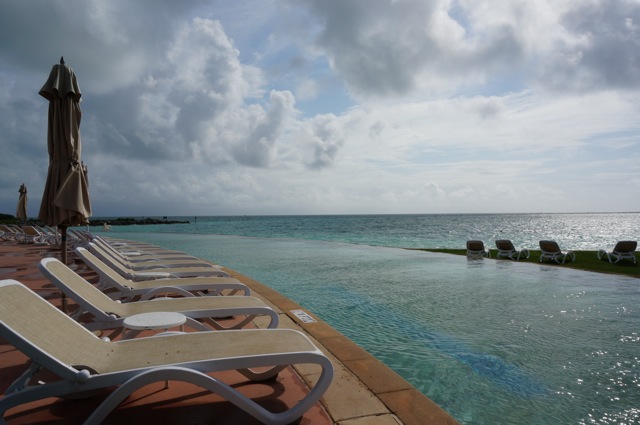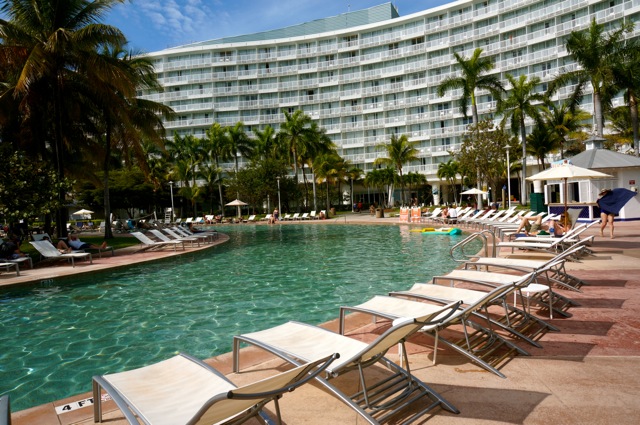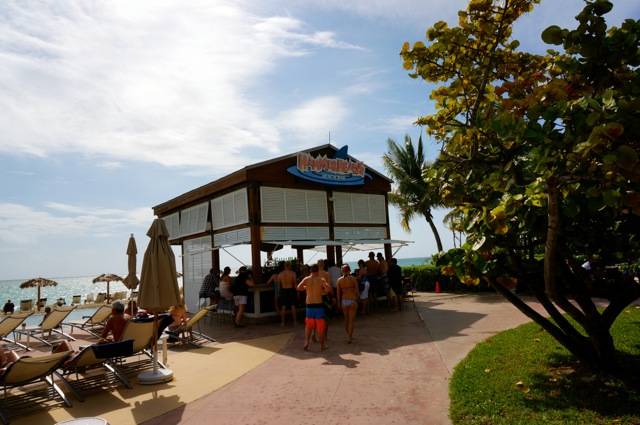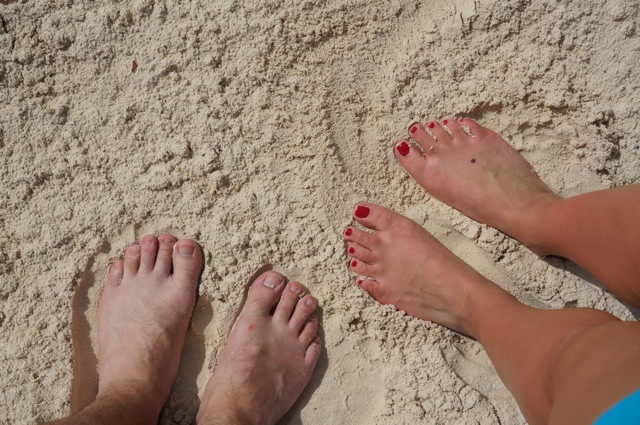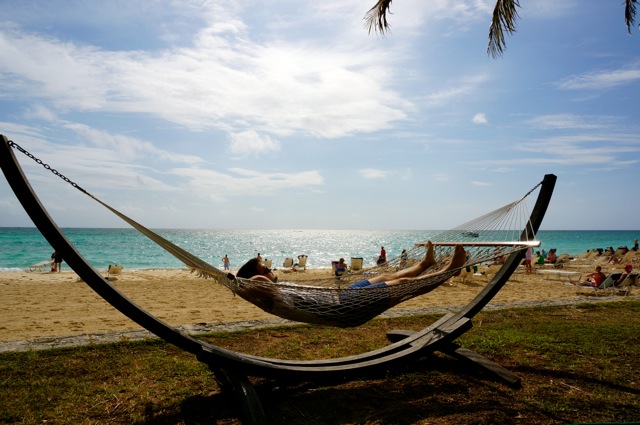 Slept like a baby
I have to add a section in about sleep because I slept like a rock in the beds. Trust me this is coming from a pregnant woman who tosses and turns all night, pees at least 3 times and can't seem to shake the insomnia she's developing. For the week we slept here, I slept well. Really well.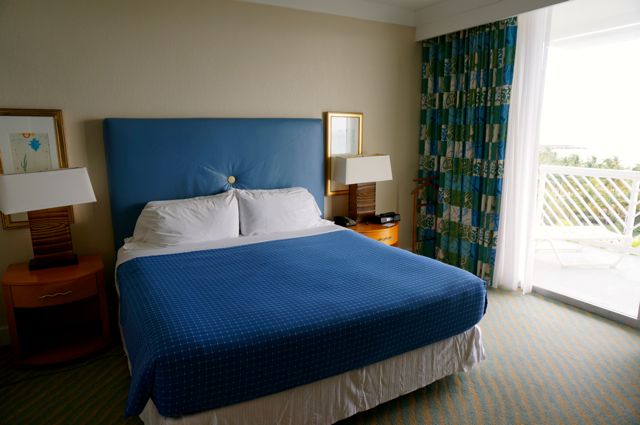 Luckily our babymoon isn't over yet. We are jumping on a cruise for the next week and enjoying the ease of a cruise through the Caribbean. Bahamas have been a great kickstart to what should be an awesome second half of our babymoon!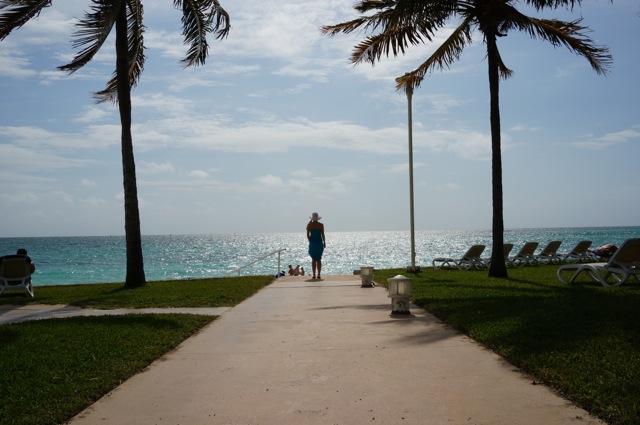 Tips for visiting the Grand Lucayan Resort on Grand Bahama Island
Expect to pay resort fees of $22.00 per person, per night EXTRA. We knew there would be room tax and resort fees, but we didn't expect them to be this high, and there was an extra energy surcharge of $10 a night?
Although the resort has 6 restaurants, Port Lucayan Marketplace is across the street and offers much cheaper restaurants for lunch and dinner, our favorite being Zorba's Greek Cuisine – delicious and great prices!
We personally bought gallons of water to drink throughout the week. We called down to the front desk to ask if the water was drinkable and the response was "Yes, but we all drink bottled water". We are being more careful than usual since I'm pregnant, but if the locals drink bottled water, we sure as heck will be drinking it too!
Don't worry about getting out at sunrise to claim your chair by the pool or on the beach, there is plenty of pool and lounge chairs for everyone!
The amenities weren't always refilled from the day previous so we were constantly asking for more conditioner, shampoo, coffee and paper cups. If you don't want to go through the hassle, bring your own hair supplies and order your coffee out.
Disclaimer: Our trip was partially comped by Grand Lucayan, as always our opinions and photos are all our own.