Josh and I have traveled to numerous locations and tried to capture the majesty and the feeling of being completely overcome with awe… in a photo… and it just doesn't work.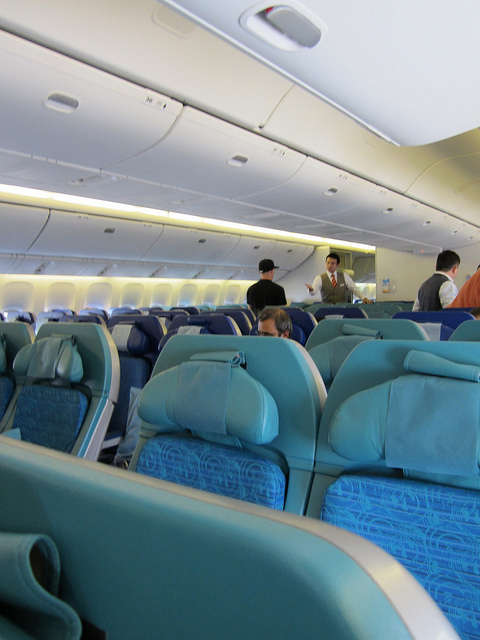 While this photo looks boring to most, it is full of emotions that I couldn't capture. This was the first time we boarded a plane to Hong Kong with a one-way ticket out of the U.S. This was a life-changing decision, and one that we haven't looked back from.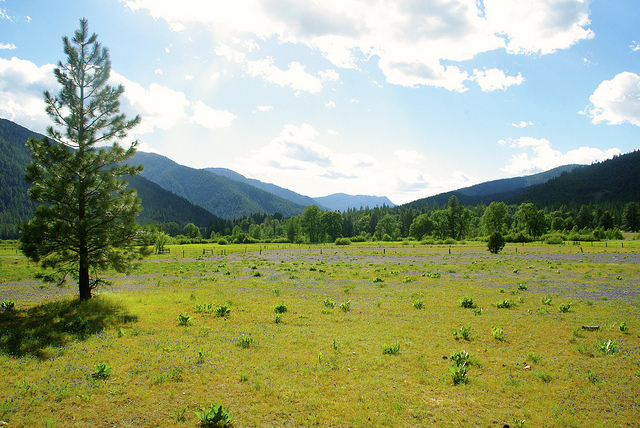 We house-sat in the Sierra Nevadas for 3 months, in a small town in California, on a 20 acre ranch. We had 4 dogs, 2 horses and 2 cats to keep us company and the closest grocery store was an hour drive. This was the view we woke up to, endless mountains and greenery that took our breath away every morning.
Every morning we would walk with the dogs straight back into the mountains. At the end of the trees ahead there is a small creek that the dogs would play in when the weather was warm enough. This photo is beautiful, but it doesn't begin to capture the full experience of this amazing experience.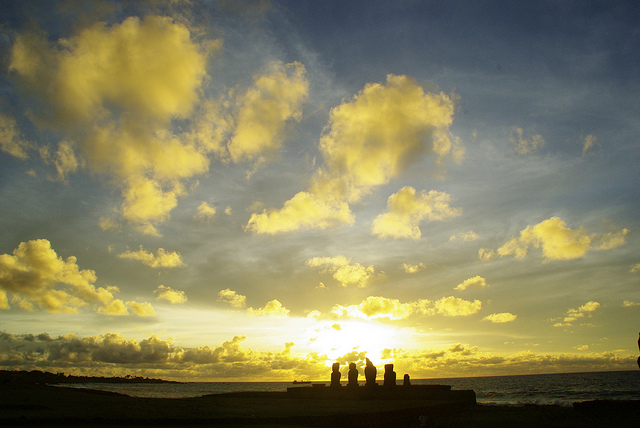 As we sat on Easter Island watching the sun set no words or pictures could describe that feeling. We could only think that we are 2,100 miles away from the closest land, on one of the world's most isolated inhabited islands. It took us 6 hours to get to an island that is only 63 square miles small and there we were sitting in the grass with a glass of wine watching the sun set, only to wake up and do it all over again the next day.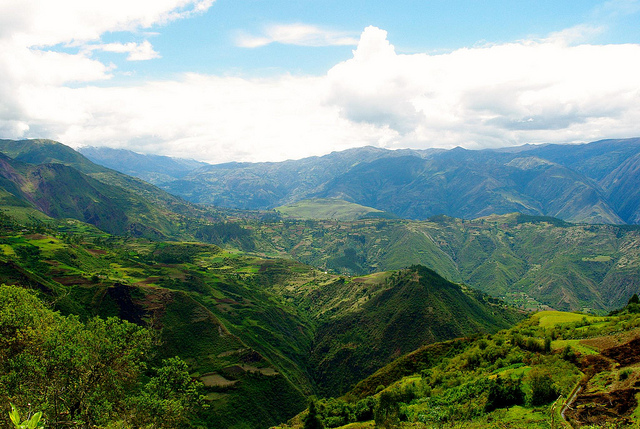 Many of our travel moments in which photos couldn't capture the beauty were long hikes or stunning mountain ranges where we explored. It's when you get to that exact location,where you have been hiking for hours, you're tired, and then you look out and all you can see is green, rolling hills and nature surrounding you from every direction. That is the moment you take the photo, grasping at any attempt to capture not only the indescribable scenery but to forever remember how you felt in that second you snapped the picture.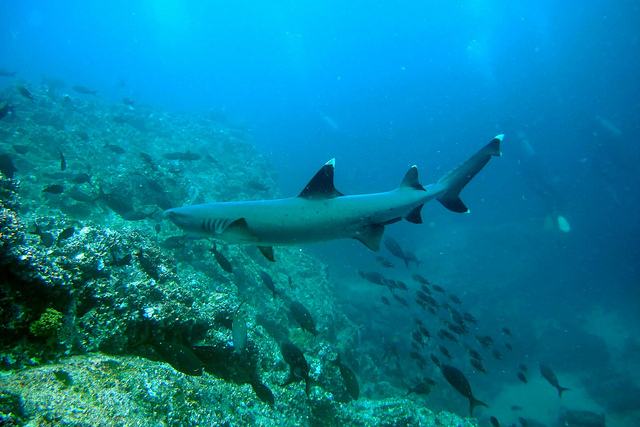 The Galapagos Islands are unlike anything we could have imagined. All of a sudden we were swimming with penguins, snorkeling with sea lions and diving with sharks. None of the animals we encountered seemed to even notice we were there, so we got to just be alongside them in their environments, taking in the underwater world that we never get to experience.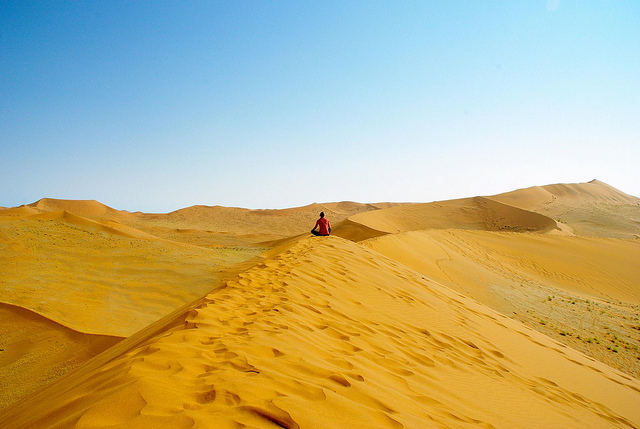 Sossusvlei is one of my favorite travel memories to date. I think this photo is pretty spectacular, but it doesn't begin to show the grandeur and otherworldliness of this destination. The sand dunes went on forever. We woke up at 4:30 am, packed our tent and got in a line of cars to rush to Dune 45 in order to run up it to watch the sunrise.
Climbing these dunes were one of the single most exhausting things I have ever done, but boy was it rewarding. This photo captures the last dunes we climbed. I remember being so tired and Josh somehow convinced me to climb the last dune to see what was on the other side… and we saw this. Thank goodness we kept going or we would have missed one of the single most inspiring and jaw-dropping views of our travels.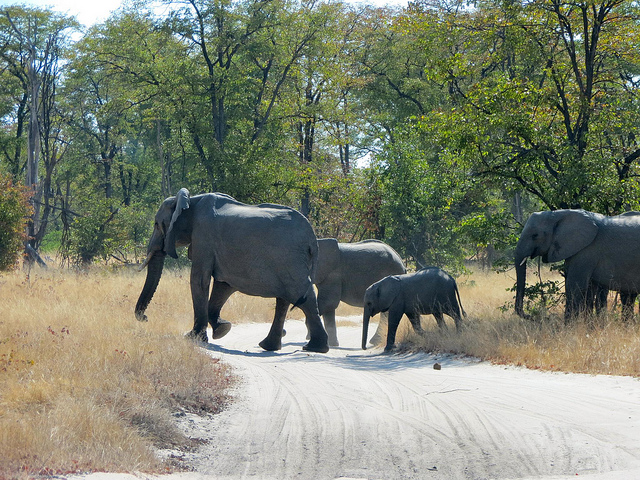 We set out on our self-drive safari through Botswana and at Moremi, our first campsite, we were greeted by 40 elephants. I remember the emotions going through my head very well. I first thought how cool this was that within 5 minutes of driving we were seeing elephants cross the path only feet in front of us. Next, that awe turned to a little bit of fear… this was my first time seeing African Elephants and they were BIG. I was picturing their huge tusks running towards us and easily piercing our windows and flipping our truck without a second thought. And then the cute babies came out from the trees… and then their highly protective mothers came out. It was unbelievable, and this photo only begins to tell the story.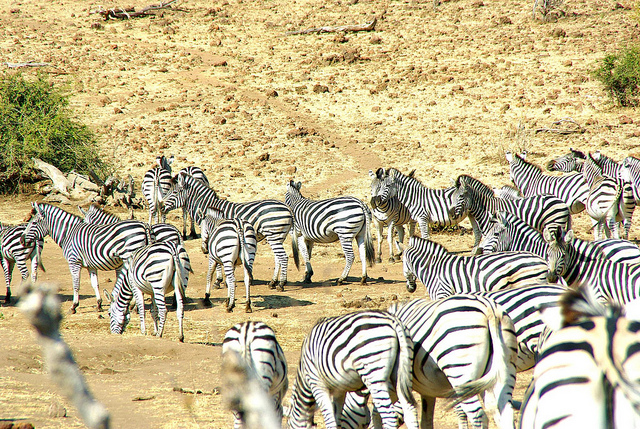 First 40 elephants, and next hundreds of zebra crossing the road. This photo was later in our safari after we had been driving for a few weeks and were used to seeing animals cross the road at a moments notice, but seeing this many zebra all in one herd was like watching an optical illusion walking before us. We waited over 30 minutes for this huge herd to give us enough space to get the car through and continue on our route.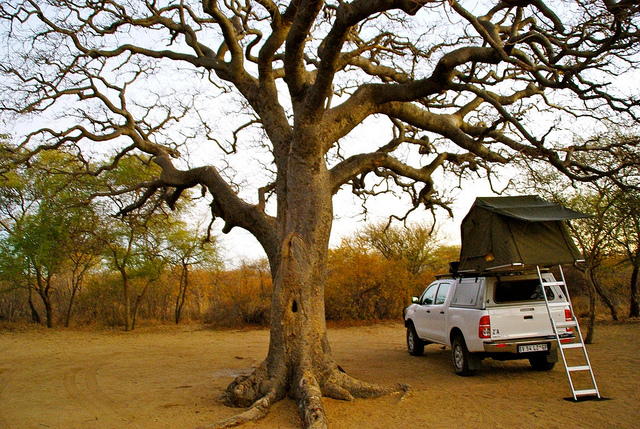 Another experience that can't be captured on our self drive safari was sleeping on top of our car every night. After the sun set and our fire died out we climbed up into our tent and fell asleep, as we listened to sounds of the bush around us. I still am in awe I slept at all after seeing the elephants, hyena, wild dogs, baboons and giraffe roam around us knowing they were still out there at night, trusting that somehow they would all leave us alone while we slept (they did!).
The truck became our home, we ate out of the back, slept on the top and drove in the front. This simple photo of just a car and a ladder, brings back a rush of emotions and stories that we will be telling for years.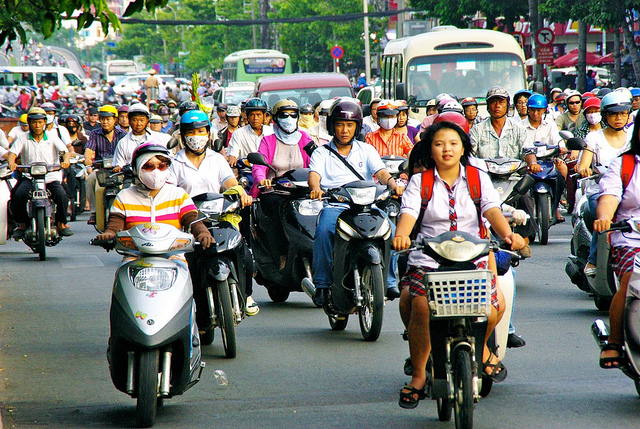 Saigon is a chaotic stream of never-ending motorbikes. Crossing the street is both funny and terrifying. People told me about the mass of motorbikes, but until I stood on the side of the street myself I didn't understand. Pure and wonderful chaos.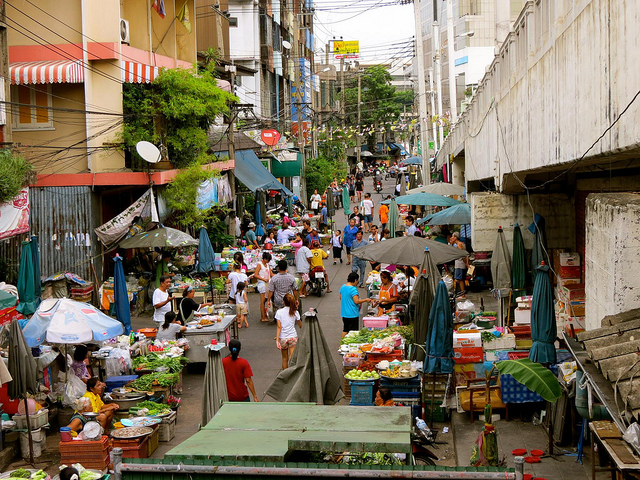 I went through all of my photos from Thailand and the colors that take over from the moment you enter a market is unbelievable. I have hundreds of photos of the colorful fruits, vegetables and items for sale and even tried to capture this photo from above to get the bigger picture, and it does nothing to show the bright colors that I love so much from Thailand.
So….
Why am I showing you all of these photos and letting you sneak a peek at some of our favorite destinations?
I want you to travel with the intention of gaining the best experiences, not the most photos. Explore to taste the foods, walk the streets and meet the people, not because you want to return with the coolest photo to show off to your friends and family. A picture, is just a picture, it is the story and rich experiences that you hold on to that keeps your wanderlust alive.
What destination have you visited and not been able to capture the beauty and emotions in your photos?