I love looking back and seeing where the past year took me! Flipping through photos, instantly sends back a rush of memories from all the foods I tasted, to the stunning nature I was able to walk through. While 2012 was spent fully outside of the country, this year we decided to stay closer to home and explore different parts of the US!
We were lucky to get to surf on some of the best beaches, hike through incredible mountains and revel in the chaos of some of the countries biggest cities! It was an incredible 2013 and 2014 already promises to be better!
January: Hawaii
To make a long story short, Meg & Tony over at Landing Standing and Josh & I skyped together while we both made our way traveling around the world in 2012. We were complete strangers, but for some reason while reading their blog and after skyping I knew we would be good friends.
Their parents conveniently had moved to Kauai in December and they invited us to spend January in Hawaii with them. How could we turn this down?!? Worst case scenario is we all hated each other and Josh and I were stuck finding a hut on the beach to live in for a month (not such a bad situation!).
So we bought tickets to meet complete strangers in Hawaii. It was an awesome month filled with wine, surfing, smores, brainstorming and snow cones. Ever since I grew up in Hawaii I have been back every few years and this was a great trip because we got to stay for the entire month!
February: San Francisco
After flying back from Hawaii, and before we drove out into the middle of the mountains we decided to explore a city that we had both had on our bucket list for too long. I can't believe neither of us, before this year, had been to San Francisco. It took us minutes to fall in love with the city. We walked and walked.. and ate.. and walked some more, literally until we couldn't walk anymore.
We wanted to eat at every restaurant and adventure down every street. This visit in February was quick because we had to get out to our next housesitting job in the middle of the Sierra Nevadas in Taylorsville, California.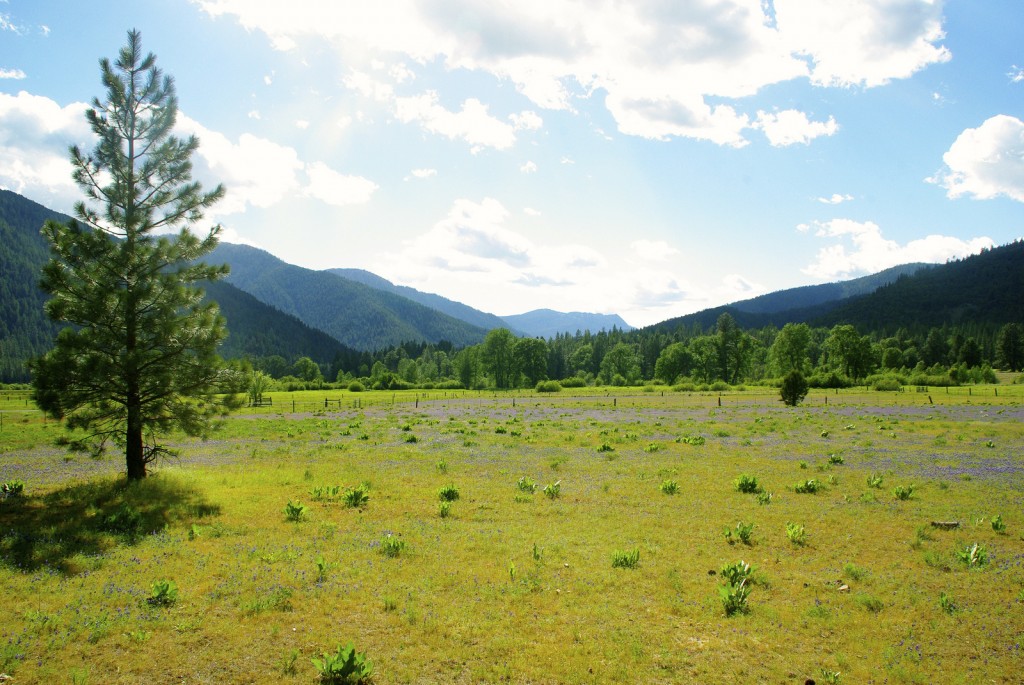 March: Taylorsville, California
Up until a few weeks before we didn't know where we were going to be headed in March. The last thing we expected was for fate to hand us an incredible opportunity and trip deep into the Sierra Nevadas. A couple found us on one of the housesitting sites that we were listed on, and invited us to watch their 2 horses, 4 dogs and 2 cats out in the middle of a valley, 1 hour away from the closest grocery store.
We stayed there for 3 months and loved every second of waking up with a 360 degree view of the mountains. Our daily runs were down dirt roads, we brought the dogs with us to protect us from any 4 legged animals that might be out there. Our hikes were through tall trees and in search of even more beautiful views than the one we already woke up to!

April: Sonoma
Josh and I love wine. (Obviously: 50 Shades of Red: A Glass Of Wine For 50 Days)
Sonoma not only had incredible wine tastings, but we stayed at one of our new favorite guesthouses, spent a much needed day at the spa and biked through the vineyards. Everything about our trip here was perfect!
May: Toronto
We road-tripped to Toronto for TBEX, the travel bloggers conference, and then spent some extra time exploring the city and made a trip out to finally see Niagara Falls.
Toronto reminded us so much of Chicago, we even went to Toronto's extension of Second City, Chicago's famous stand up comedy joint. Most importantly we stayed on boat! One of the best and most unique guesthouses we have stayed with, the Boatel!
June: Savannah, GA
Savannah was a breath of fresh air. I was born in Georgia and love the south, so showing Josh around this summer was fun! After spending some time in the deep south, 1 stop light type of towns we ventured to some bigger cities. Savannah is just a cool city, covered in green with parks and squares everywhere you look. There is a definite vibe to Savannah with SCAD, Savannah College Art and Design, the historic buildings and architecture and the trees being lined with beautiful spanish moss.
July: Portland
A quirky city that is easy to love. From the moment we arrived in Portland we knew this was a city we could move to. I've heard about how grey and rainy Portland's weather can be (similar to Seattle), but we got lucky in this summer, for the entire time we were in Portland we enjoyed sunny skies! We attended The World Domination Summit and got to meet some really cool people, doing really cool things. The conference is all about entrepreneurs and artists who are creating unique companies that are doing good in the world.
While of course the conference was memorable, I think our favorite part of Portland was the food scene! More food trucks than any city we have ever been to with a more diverse palate. Everything we tasted was delicious, the photo is of LucLac, a vietnamese restaurant that out grew it's food truck with its popularity! The Pho was some of the best we've had outside of Vietnam!
August: Cabo
I believe you need to play on a beach every few months to maintain sanity! This was our first time in Cabo and were blessed to stay in a friends stunning condo right on the beach! For a week we didn't do much more than walk from the pool to the beach and back. It was lovely!
September: Chicago
We left this city 2 years ago and I can't believe all that has changed. Not so much in the city but within Josh and I. No matter where we are traveling or living, Chicago will still be one of my favorite cities in the U.S.!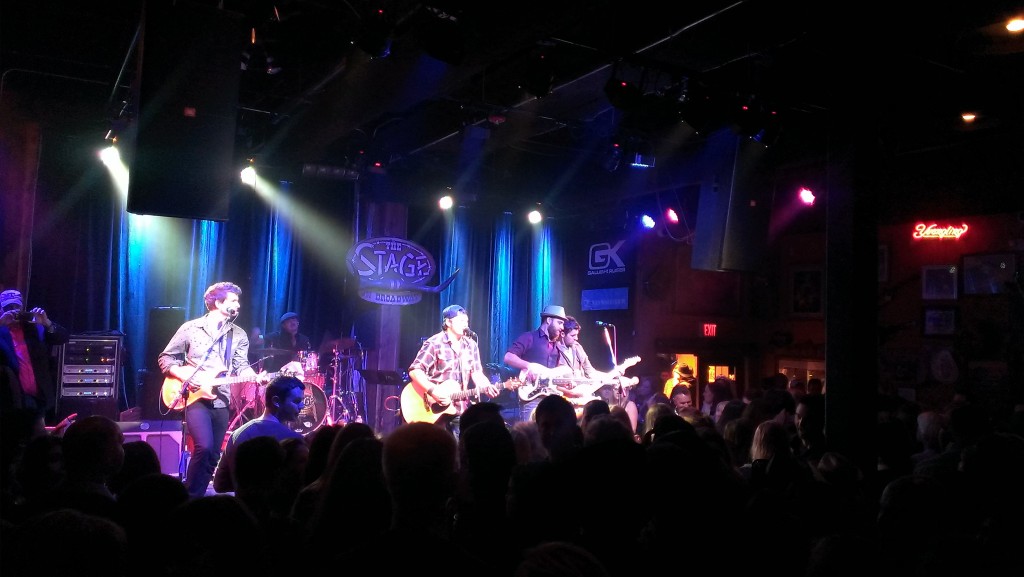 October: Nashville
I went to visit one of my best friends who just moved to Nashville in October and went out honkey tonkin' on the town. Nashville is a fun city, with good food and fun people – you can't go wrong! The music scene there is so much fun, live music in almost every bar and incredibly friendly people all over the city.
November: New York City
I try to make a trip out to New York City every year, I love that every time I go there I can stay in a different area, go to completely new restaurants and still love the chaos of the city. We went during the NYC Marathon and over Halloween weekend which led to a very very interesting group of people. You had a lot of runners and tennis shoes walking the streets alongside crazy creative costumes. The people watching was great!
We also loved the boutique hotels we stayed in – they were a great change from the big box chain hotels and offered awesome service and amenities. We love staying in boutique hotels or bed and breakfasts that offer personality! If you stay at any of the Library Collection Hotels in NYC you won't be disappointed!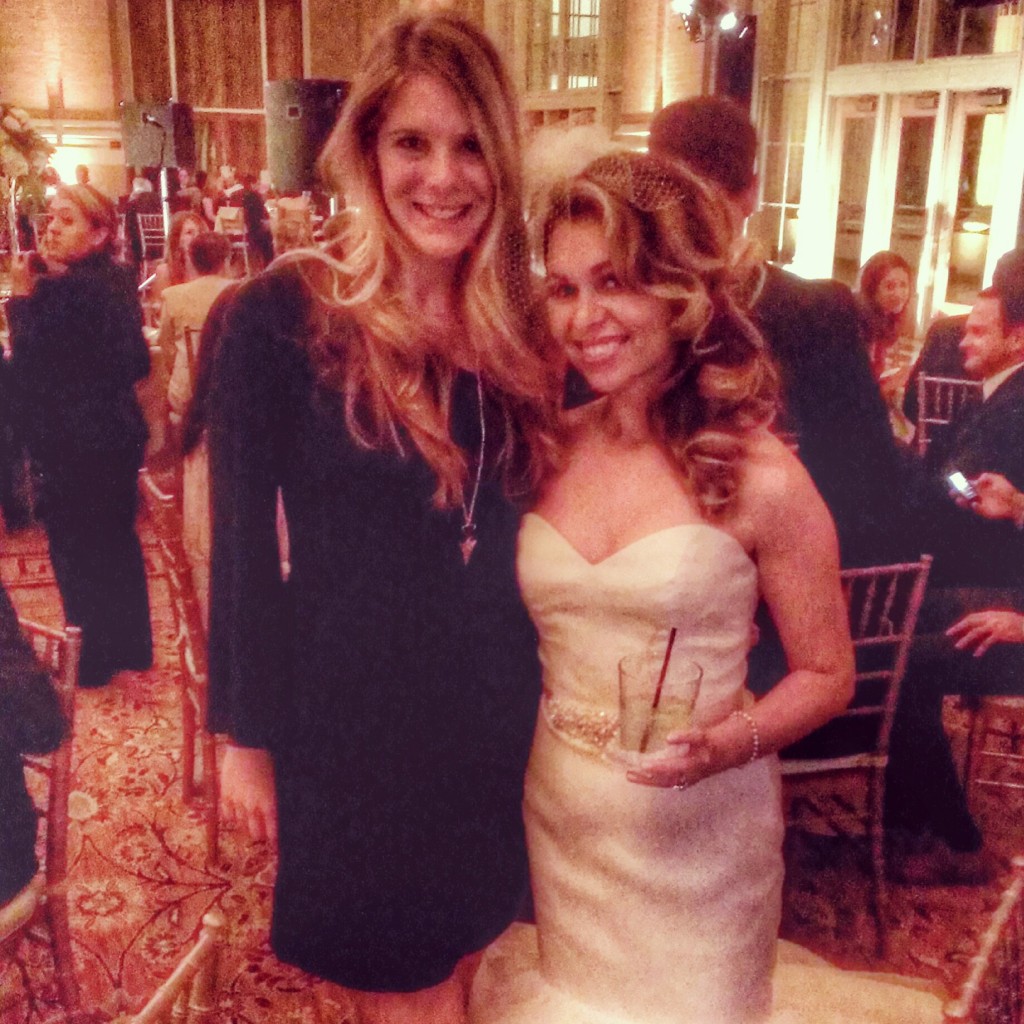 December: Dallas
This trip was cut short by the weather. We had planned a fun road trip down through Dallas and over to Austin for a few days. The week leading up to us leaving there was a major ice storm in Dallas and not favorable weather in the rest of the states that we would have driven through. We chickened out 2 days before we were supposed to leave and ended up buying flights to Dallas for the wedding and skipped the Austin part of the trip. Austin will always be a city I want to explore… but lets wait until the weather is a little warmer and livelier 🙂
The wedding was beautiful, the bride was stunning and the chicken and waffle appetizer was delicious!
Looking Forward to 2014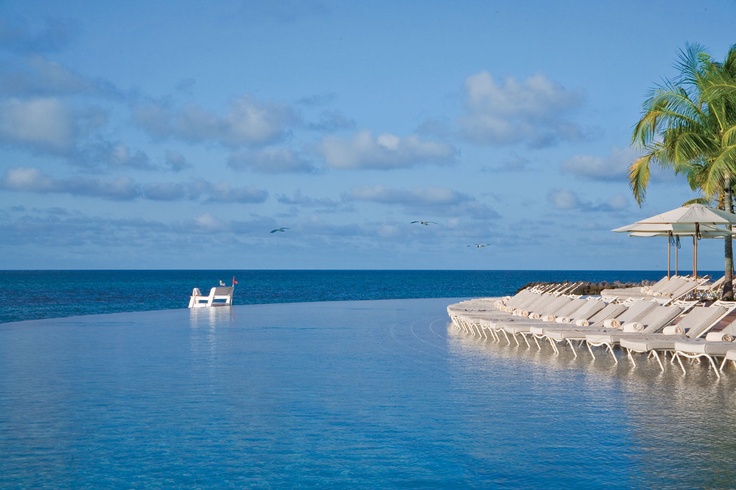 We are kicking off the year in the Caribbean in search of crystal clear waters and relaxation! I plan on planting myself on one of these chairs at the Grand Lucayan and staring off into the endless blue water!
We are also jumping on a cruise while we are down there, I've heard the great debate on cruises and I've mentioned before why we cruise.
2014 is going to be a big year for us. We have a big announcement coming out in late January that you will all want to stick around for. I can't give you our full 2014 schedule… It's more fun if I keep it a surprise 🙂
Have you looked back on your past year and started planning for 2014 already? Let us know where you are most excited to travel to!